Executive Director, Office of Risk Management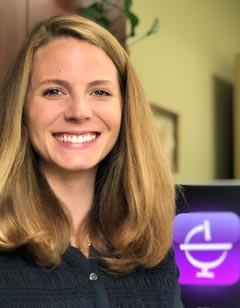 Holly Rogers
Education
BS in Accounting and Policy Studies, Syracuse University
About Holly Rogers
Holly Rogers is the executive director of the Office of Risk Management. She is responsible for assisting the College's board of trustees and senior management team in managing risks to increase operational efficiencies and in identifying areas of concern through recommended changes in policies and processes. She reports to and advises the board of trustees, and is a member of the College's executive staff. Prior to assuming this role in July 2019, Rogers had served as Excelsior College's internal auditor since 2017.
Rogers' career includes data analytics, global team oversight, audit planning, and developing and testing internal controls, as well as delivering findings to control owners. She has served as a senior auditor for Ernst & Young LLP in Massachusetts and California, internal controls and compliance manager at Restoration Hardware in California, and an internal audit associate for Redwood Trust in California.
Rogers is a certified public accountant and serves as a board member for the New York Capital Chapter Association of Government Accountants. Rogers has been a volunteer with Special Olympics.