Board of Trustees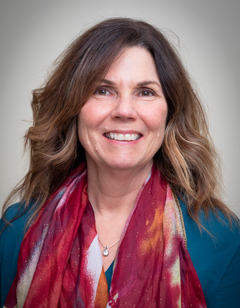 Caroline Mosca
Title
Managing Faculty Program Director
Education
PhD in Nursing, The Graduate Center at City University of New York
MS in Nursing Education, Walden University
BS in Nursing, Russell Sage College
BA in English, State University at Albany
About Caroline Mosca
Caroline K. Mosca is the managing faculty program director in the BS/MS nursing program at Excelsior College. She has been appointed co-chair of the Faculty Steering Committee and will represent the faculty on the Board of Trustees. Mosca brings 15 years of experience in higher education and has taught in associate, baccalaureate, master's, and doctoral programs, in both traditional and distance education settings.
Prior to her current position at Excelsior College, Mosca was an assistant professor of nursing at The Sage Colleges in Troy, N.Y., where she taught courses such as Theoretical Basis of Nursing, Community Health III, Women Changing the World, and Nursing in a Sociopolitical Environment. She also helped develop and implement many programs that aided in student experience and performance.
Mosca has also held positions as an assistant professor of nursing and nursing lab coordinator at Maria College in Albany, N.Y.; a nurse education specialist and clinical coordinator at Albany Medical Center; and a registered nurse at a private practice in Saratoga, NENY Cancer Care Center in Schenectady, N.Y., Albany Medical Center, and at Seton Health in Troy, N.Y.
Mosca has been published in many health care journals and presented at various national conferences. She is a member of Schenectady, N.Y. Chapter of Therapy Dogs International; Therapy Dogs International; American Nurses Association; New York State Nurses Association; Sigma Theta Tau International; and New York Organization of Nurse Executives and Leaders; and is the secretary of Capital District Nursing Research Alliance and Sigma Theta Tau: Delta Pi Chapter.