Board of Trustees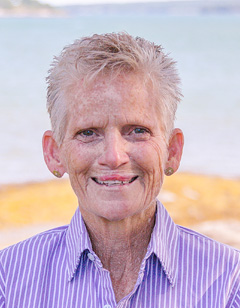 Gretchen Evans
Title
Author/Motivational Speaker
Education
BA in Sociology, Saginaw Valley State University
About Gretchen Evans
Texas Command Sergeant Major (Ret.) Gretchen Evans serves veterans as a board member of several organizations and volunteers with The Guide Dog Foundation and America's Vetdogs.
Evans entered the United States Army in September 1979 and was assigned as an Intelligence Analyst for Commander in Chief, Europe. She was a lead analyst in the Peacetime Aerial Reconnaissance Program responsible for directing aerial reconnaissance for multiple platforms. Following her time with the Counterintelligence Agent Program at Fort Huachuca, she studied German and Italian at the Defense Language Institute in Monterey, CA. After graduation, she was assigned to the 66th Military Intelligence Group, Field Office Vicenza, Italy. She was directly involved in the pursuit and subsequent release of General Dozier from his kidnappers.
Evans joined a black operations unit and attended Basic Airborne and Advance Airborne training at Fort Benning, GA and later oversaw all training for the Counterintelligence Agents and Interrogators of 519th Military Intelligence Battalion, Fort Hood, Texas. In October 2001, she was part of the ground attack when the United States began the air attack on Afghanistan. She also served as a personal security officer for Governor Huckabee and was the Command Sergeant Major of the 212th Signal Battalion.
From 2003 until her retirement, Evans deployed several times to the Middle East with her final assignment as the Command Sergeant Major of Commander, Combined Forces Command, Afghanistan. She earned numerous medals and awards to include the Combat Action Badge, the Bronze Star, the Presidential Unit Citation Medal, and Global War on Terrorism ribbons, 6 Meritorious Service Medals, and numerous other awards. She was wounded in Afghanistan by a mortar round blast, which resulted in a traumatic brain injury, total hearing loss, and other wounds.
Evans was awarded the Saginaw Valley State University Veteran Alumni of the Year in 2016 and will be inducted into the U.S. Army Women's Hall of Fame March 2021.
Evans resides in Brunswick, Maine with her husband, a Navy Veteran, and two service dogs, Aura and Rusty.