Career Writing Course Premiering January 2017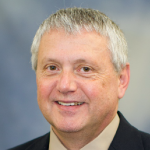 Ever think about pursuing a career in writing? You may have at times thought about writing your own memoir or doing freelance work writing grants, proposals, and blogs. Excelsior is premiering in January a new course that could set you on your way to a writing career. ENG314 Careers in Professional Writing is a joint effort between the School of Liberal Arts and Career Services. Students take assessments as part of the course to identify their skills in several areas and to tailor their writing instruction.
This is a great opportunity for our students to get exposure to the professional writing market and also to work on career skills such as soft skills. Careers in Professional Writing surveys career paths and current trends and developments in professional writing. Students explore the markets and professional associations for writers in technical, scientific, and medical arenas, as well as analyze and compose various professional documents that demonstrate the ability to apply composing, revision, and collaborative strategies necessary for professional writing success. A key component is the assessment of students' current writing skills and development of an individualized plan for acquiring additional skills that effective professional writers need.
You can find more information on ENG 314 the Course Search on our website. Speak to your advisor to see if it will fit with your degree plan.