Characteristics of Successful Women in IT/Cyber Careers
Women who choose technology fields are slowly increasing; but not at the rate of other career fields. However, women that are in technology career pathways excel rapidly. What are their secrets to success? Women have the drive to succeed. They work long hours; they are the first to get to work and the last one to leave. Women multi-task several projects simultaneously. Working on one project a few hours and then moving on to the other project until they are complete. While their male counterparts may only focus on one project at a time.
I find that there are advantages to both styles. Both styles are acceptable in industry. Is one better than the other? It is your work ethic that determines the style most acceptable to you.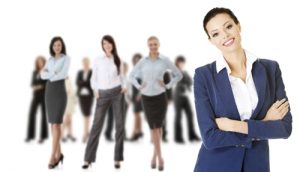 Women are very passionate about the work they are assigned; they tend to spend more time researching, getting others thoughts, and allocating the necessary time to complete the work; even if it means losing sleep to do so.
Women are great organizers, and multitasker; but sometime in working on various projects; while awaiting information from other; there maybe challenges with getting information in a timely fashion. As a leader you should embrace these types of challenges. Give responsibility to others even if it means the task may not be done the way you would have done it; or something goes wrong during the project. Embrace the idea that a mistake(s) may occur. If it happens; discuss the issue with the person or group involved. View it as a learning opportunity.
Lastly, in the IT/Cyber world women are still the minority; but the gap seems to be narrowing in small proportions. In this male dominated field; women sometime try to fit it with the "boys". This behavior is at best uncomfortable for most women, and sometimes it is not respected by your male counterpart. Don't try to be one of the "dudes". Be who you are. If you find yourself in a gender specific conversation; discretely move into a gender neutral conversation. A conversation on a recent movie you have seen that relates to IT/Cyber. A new app or technology you may use; or a work related topic are great topics. These topics make you seem knowledgeable about things you are interested in naturally, and will most likely gain respect from your male peers.
A huge part of a successful IT/cyber career is knowing who you are; knowing what drives you; knowing how to lead others; and being ok with mistakes when, and if they occur. Always be mindful of several characteristics of highly successful women in technological careers.
• Drive for success
• Passionate about work
• Embrace a mistake
• Be Yourself
For more resources to support Women in Cybersecurity and IT visit our Webpage for the National Cybersecurity Institutes' Initiative for Women in Cybersecurity at http://www.nationalcybersecurityinstitute.org/national-cybersecurity-institutes-initiative-for-women-in-cyber-security-ncis-iwics/
Source:
6 Characteristics of Senior-Ranking Women in IT. (2015). AboutCareers. Retrieved from
http://jobsearchtech.about.com/od/skills/a/IT_Women_Attributes.htm