Commencement Stories: Meghan Rosebeck, Excelsior grad & College employee sets positive example for students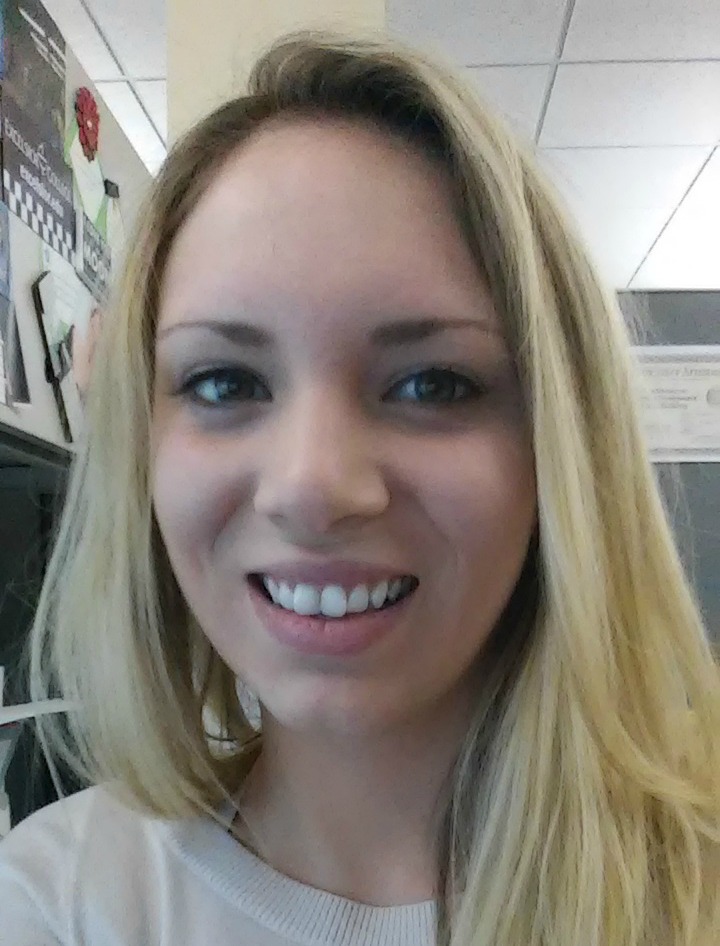 Meghan Rosebeck is a 2016 Excelsior College graduate, but she also works as an academic advisor in the School of Business & Technology. Rosebeck resides in Selkirk, New York and began working for the College in February 2013. In fact, Rosebeck's mother introduced her to the Excelsior community as her mother has been working for the College for over 30 years. Rosebeck will be walking across stage at this year's Commencement to receive her Master of Science in Management. Rosebeck's parents, grandmother, five siblings, boyfriend, boyfriend's mother, and co-workers will all be in attendance of the ceremony to support her. She sat down with Excelsior Life as she discussed her educational background, journey, and experience.
  Excelsior Life: When did you decide to go back to school? Why did you want to secure a degree?
Rosebeck: Right when I started working for Excelsior College, I heard about the tuition reimbursement program. Immediately, I became interested in going on to pursue my master's degree. Pursuing my degree was out of reach for me, financially, before becoming employed by Excelsior. This was the perfect opportunity to further my education without financial baggage.
Excelsior Life: Why did you choose your degree?
Rosebeck: [I chose this degree to] foster my leadership skills. It was an area of focus I was most interested in developing. I want to move into a leadership/executive position in the future. The program appealed to me because it was more so a people-oriented program than a numbers-oriented program. Communicating with others and leading teams is where I excel.
Excelsior Life: What programs and/or courses were most influential to you?
Rosebeck: The mediation course was most influential to me because it had you apply those concepts to everyday life. Mastering these concepts became easier. I learned a lot about myself in the Capstone course. I was able to focus on strengthening my communication and leadership skills as well.
Excelsior Life: Did you face any academic challenges along the way?  How did you overcome?
Rosebeck: Every day was a challenge. Working a full-time job, running a household, and trying to juggle school was very challenging. But time management is key. Even though we had to move and pick up everything in the middle of me taking a course, I was able to organize my life around the assignments and discussions. Taking classed online was totally worth it. My boyfriend, Justin, played a large role in making sure everything was taken care of as well.
Excelsior Life: Did you have a support system? (Friends, family, co-workers, fellow veterans, etc.) If so, in what way did they help?
Rosebeck: My coworkers were a huge support system. Even the dean of the School of Business & Technology, Dr. Karl Lawrence, would say "if you need a day to do your homework, just let us know." They were flexible if I needed time to finish an assignment. It was very encouraging. They're all excited to see me walk at Commencement. My mom was also a support. We would bounce things off each other since she's also currently enrolled in taking classes with Excelsior right now. We've become resources and support systems for one another. My boyfriend was also very patient with me while I traded in hanging out for doing homework instead. He also supports me getting my doctorate degree and he values me continuing my education.
Excelsior Life: How do you think your education will position you for life beyond the military/your educational journey? What are your future plans?
Rosebeck: I think it will prep me for a career in leadership, opening a small business, or just having the confidence of knowing that I was able to complete a degree with multiple priorities competing for my time. If I can do this, I can do anything.
Exclesior Life: Do you think you've been able to apply what you've learned toward your career?
Rosebeck: I'd like to think so. For example, I can use the organization and communication skills I've learned in my coursework while I work with students. I've been putting the skills I've learned in my Mediation class to use. This course has helped me in certain situations with students about evaluations or course issues they're having. I am able to remain neutral but am able to help the student get through the issue they're having without getting personal or taking it personally. I feel like I'm better able to relate with students and help students with issues they're having because I've been in their shoes as an Excelsior student as well. Especially, when students who are in my program who may come to me with questions or concerns, I am able to relate to them and give them some tips. Being a support system for them is great because they may not necessarily have that at home.
Excelsior Life: What does having this degree mean to you?
Rosebeck: The degree means the world to me. I never thought I'd have a master's degree so just being able to achieve this accomplishment in itself is amazing. I'm excited to see what this degree is going to do for me in the future.
On July 8, hundreds of graduates from across the world will convene in Albany, New York for Excelsior College's 2016 Commencement, to be held at the Empire State Plaza in downtown Albany, New York.  "Commencement Stories" explores the stories of a few of this year's notable grads.