Community Stewardship: Leveraging distance educators to solve global community challenges
Experts from Excelsior College discuss the endless opportunities for faculty and students to come together to address global issues thanks to distance learning.
By By Laurie Carbo-Porter, PhD, RN, CNE; and Dorcey L. Applyrs, DrPH, MPH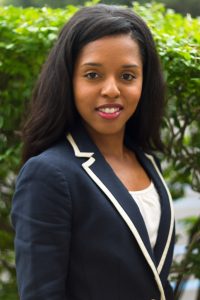 Leadership at institutions of higher education have historically embraced some level of commitment to the well-being of the communities where they are physically situated. This commitment is typically reflected in the institution's mission and culture. Having campus-based programs naturally lends itself to this type of stewardship because students, faculty, and administrators live and work together in a relatively defined geographic area. For distance institutions of higher education that embrace community stewardship as part of their mission, the commitment is experienced differently, but with no less vigor.
The national dialog about best approaches to strengthen communities will no doubt heighten and become increasingly passionate as we get closer to electing the next United States president. Clearly, faculty, students and administrators engaging in these types of discussions often wonder about how to become more engaged with the communities they serve not only at individual and professional levels, but also at an institutional level.
Think Creatively about Opportunities…