Course Feature: SOC 240 Addictions in America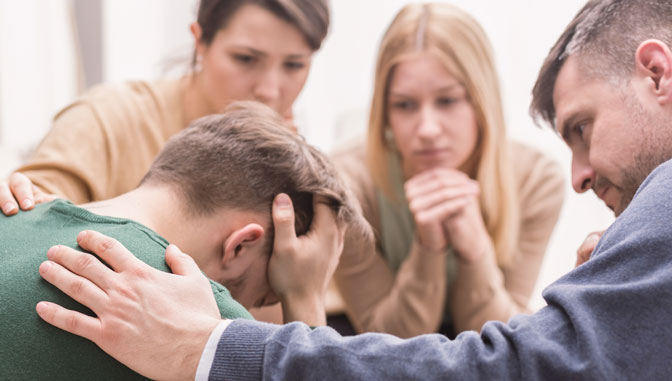 "SOC 240 Addictions in America is a great and timely course. The course was recently revised to reflect contemporary social realities and the different careers that relate to the many types of addictions currently afflicting American society," says Ted Lehmann, faculty program director for the social sciences and human services.
Addictions in America is a beneficial course for students interested in entering the drug, alcohol, or addiction professions. Students in the course develop a greater understanding of addictions and examine substance abuse and behavioral pressures. The course covers chemical dependency, as well as the important behavioral addictions, including gambling, compulsive shopping, and overeating.
Students will focus on addictions in various populations as well as drugs and prevention, and look at biological and genetic factors in the causes of addiction, family issues, and community responses. Consequences of addictions are studied at the individual, family, and community levels. Lehman says, "This course builds on the foundations of health and human services knowledge and skills to help students better understand this complex problem affecting American society."
Faculty instructor Adam Rafalovich says, "any interested social science student would benefit from this course, especially because of the addiction crises we face in society today." He adds that the course expands the understanding of addiction beyond the accepted analyses of chemical dependency and explores treatment options for addiction, which helps students understand the current trends in caring for addicted persons in society.
"This course is a crucial stepping stone for students who want to understand addiction, its causes and treatments," says Rafalovich. End-of-course comments support that and student indicate they have benefited from the course, saying, "I would recommend this course, especially to students that think they may have an addiction or a family member or friend that has an addiction problem. It's a great course to learn about yourself while getting college credit," and "I think this course should be a requirement in the nursing program. It was the best course that I have taken so far and I feel that it provided me with a lot of information that I need in my profession due to the population of addicts that nurses often encounter."
If you are interested in pursuing a career in the addictions field, consider signing up for SOC 240 Addictions in America for next semester.