EHNAC Releases Final 2016 Criteria Versions for 18 Accreditation Programs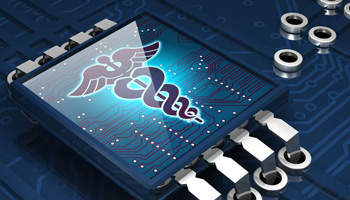 The security of the data that rests in the servers of the health care industry is of great concern to the general public and government agencies. Assuring that the data remains confidential, its integrity remains secure, yet accessible, are worthy objectives.
The Electronic Healthcare Network Accreditation Commission (EHNAC) is an independent standards development organization designed to improve transactional quality, operational efficiency, and data security in healthcare. EHNAC is an independent self-governing body representing a diverse cross-section of healthcare. Through industry collaboration, EHNAC provides accreditation programs that promote standards, best practices, administrative simplification, open competition, and protection of information exchange.
EHNAC recently announced the adoption of final criteria versions for 18 accreditation programs. This includes two new accreditation programs. The two new programs are The Cloud Enabled Accreditation Program and Data Registry Accreditation Program (DRAP).
The Cloud Enabled Accreditation Program is an add-on for organizations that have applied for another program. The Cloud Service Provider must be FedRamp-certified. DRAP establishes a trust framework between stakeholders to ensure a common level of system functionality across the industry. DRAP also seeks to develop trust between exchange users, directs attention at key functions such as portability, compliance and structure, and finally, acts as a baseline that stakeholders may rely on to assure adherence with established requirements and guidelines.
To receive our daily blogs on cybersecurity join us on Twitter and Facebook!
The source for this is the EHNAC website www.ehnac.org and
https://www.ehnac.org/data-registry-accreditation-program/
James L. Angle
Regional Information Security Officer
Trinity Health