Excelsior College Hosts Veteran Education Benefits Webinar on November 27
Ranks Top 5 Percent for Best Colleges for Veterans, Ranks No.3 for Best for Vets by Military Times
Albany, NY – Excelsior College, ranked in top 5 percent for Best Colleges for Veterans and No.3 as Best for Vets, will host a webinar for veterans looking to make use of their education benefits and achieve their educational goals on Tuesday, November 27 at noon ET. This webinar will illustrate how to maximize veterans benefits such as applying military experience as credit to complete degrees sooner.
Excelsior College, an accredited not-for-profit institution, has helped more than 72,000 servicemembers and veterans earn degrees. Its Center for Military and Veteran Education has admission counselors and academic advisors, many of whom are veterans, who guide veterans every step of the way through the college experience. At Excelsior, veterans can receive academic credit for military training, transfer in credit from previous colleges they've attended, and earn credit by taking online courses or choosing independent study for credit by exam.
College Factual recently ranked Excelsior College as No. 1 on its list of Best Colleges for Non-Traditional Students nationwide. The total ranking included 1,159 colleges. Within this ranking, Excelsior College was ranked in the top 5 percent of colleges for veterans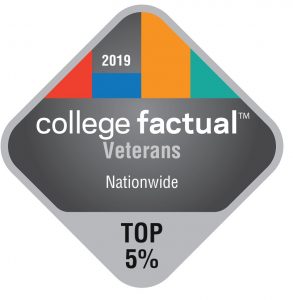 Beyond College Factual, Excelsior College was also recently ranked No.3 in the Best for Vets: Colleges 2019 list of Online and Nontraditional Schools, as published by the Military Times. The rankings are based on the results of Military Times' annual survey — a comprehensive school-by-school assessment of veteran and military student services and rates of academic achievement — as well as a detailed review of public data collected by federal agencies.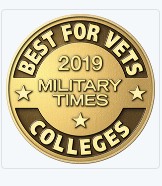 #  #  #
Media Contact: Alicia Jacobs                                              (518) 464-8531
ABOUT EXCELSIOR COLLEGE
Excelsior College (excelsior.edu) is a regionally accredited, nonprofit online college focused on helping adults complete their degrees and advance their careers. The college contributes to the development of a diverse, educated, and career-ready society by valuing lifelong learning with an emphasis on serving individuals historically underrepresented in higher education. Founded in 1971, Excelsior meets students where they are – academically and geographically – removing obstacles to the educational goals of adults pursuing continuing education and degree completion. Our pillars include innovation, flexibility, academic excellence, and integrity. Learn more at excelsior.edu.