Excelsior Scholarship: An interview with Dr. Herbert Sherman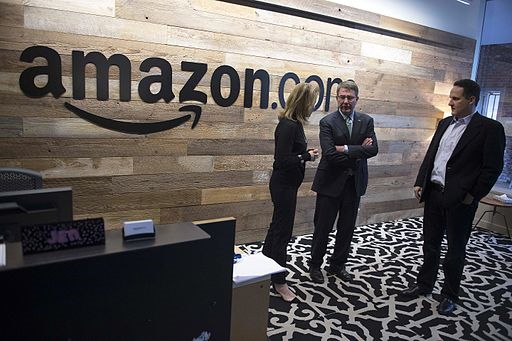 John Coy, Faculty Program Director for Logistics & Operations Management at Excelsior College, interviews Dr. Herbert Sherman, co-author with Charlette McClendon, of an article about the online market platform Amazon and their future strategy for global growth,  for the Journal of Business and Technology. The Article entitled 'Lost in Translation: Can Amazon Dominate the Asian Online Retail Marketplace?' was included in the latest edition of the Journal.
Coy:  Please briefly describe the main emphasis point of your manuscript and its relation to business and technology?
Sherman:  To give you some background, I teach a management of technology course where students are required to write a case analysis – Charlette McClendon (article co-author) was the student who wrote the baseline version used in the Journal of Business and Technology. A prime emphasis point is typical of business; tech firms are not just tech firms, and they cannot solely rest on technology – they also need a strategy. Charlette came to me with the beginnings of a solid case – she identified issues, company challenges, and barriers to market entry. In fact, we also discussed how Wal-Mart (a non-tech firm compared to Amazon) had similar entry barriers. Furthermore, it is important to emphasize from the article the transfer of technology we are seeing come out of China and South Korea; plus, how Amazon is competing against their own model.
Coy:  Is this manuscript part of a series of empirical studies you are conducting?  Tell us the overall theme of your research.
Sherman:  This is not a series, per say; however, MBA students in my course do not just analyze a case of choice but write them. As the Doctoral instructor, I guide the in-depth analysis and help frame the case. It is a mentor-mentee relationship that garners successes for both participants over the course of the study.
Coy:  You co-authored with Charlette McClendon, any comments or perspectives on co-authoring?
Sherman:  Charlette, like many of my students, are furthering their career path, shifting careers, and/or increasing visibility their current place of employment. Co-authoring with students is unique in that students will provide a source of information – the instructor guides to triangulate additional sources. Moreover, students find a source of analysis – the instructor shores up the analysis into evidence. I want to showcase Charlette; she demonstrated excellence in this case analysis, and I just fine tuned McClendon's work. I have been accomplishing this type of student-instructor work for over a decade, and I find that students like the challenge of penning their own case. In the past, I have even held case competitions, which motivates students. This method of instruction provides a different perspective to impact and influence students to learn.
Coy: Please share with us ways your manuscript can impact faculty teaching courses in Business and Technology.
Sherman: I believe case method of instruction is one of the best methods of teaching and imparting knowledge to our students. I find it great to bring items of this nature into the class and immerse learners into critical thought and analysis. They not only get the theory, but apply theory for practical solutions. Furthermore, by building the case comprehensively over the term of the class; there is a shared analysis, potential meta-case analysis (themes across cases), and it shows learners the value of their research. This style realistically bridges theory to practice.
Coy: Any additional comments you wish to make?
Sherman:  I want to take a moment in closing and comment on the Journal of Business and Technology. I have tried to publish in every issue of the journal and like student-driven cases. I offer this to Excelsior as another method to involve your students. As practitioners of learning, you will see students are receptive, they want to get involved, and they can produce quality work with a few nudges along the way. Use the journal to add to the knowledge base and move into new scholarly areas. In closing, I challenge Excelsior to potentially use this format to have a case competition among their students.
The full article 'Lost in Translation: Can Amazon Dominate the Asian Online Retail Marketplace?', by Dr. Herbert Sherman and Charlette McClendon, can be read online in the Journal of Business and Technology at: http://jbt.excelsior.edu/
Disclaimer:
Opinions expressed are solely those of the author and do not represent the views or opinions of my employer.
Picture Credit: By Navy Petty Officer 1st Class Tim D. Godbee [Public domain], via Wikimedia Commons: https://upload.wikimedia.org/wikipedia/commons/8/8c/Defense_Secretary_Ash_Carter_tours_Amazon%27s_headquarters_in_Seattle%2C_March_3%2C_2016.JPG