Excelsior Scholarship: An interview with Dr. Jan Tucker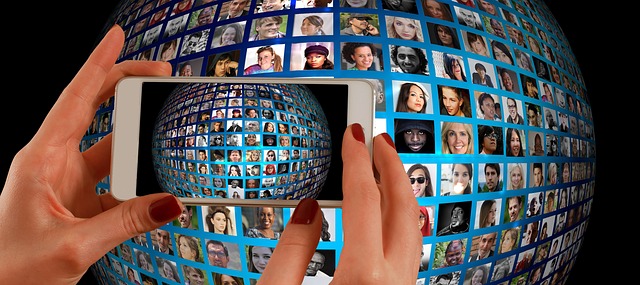 Will Trevor, Faculty Program Director for Marketing and a member of the Editorial Board for the Journal of Business and Technology at Excelsior College, interviews Dr. Jan Tucker, co-author with Dr. Bari Courts and Angela Au, of an article on leadership and social media.  The article entitled, "The Influence of Social Media on 21st-Century Leaders", was published in the latest edition of the Journal.
Trevor: In this new edition of the Journal of Business and Technology, you wrote about social media and leadership, can you sum up your main findings?
Tucker: Most of the traditional leadership theories, such as transformational, autocratic, and democratic management were developed in the pre-Internet and social media days. Social media is used widely at work to communicate with employees and collaborate with team members. Leadership styles in today's '140 characters or less' society need to be updated to embrace social media. We found that those managers who practice servant leadership (i.e. focus on identifying and relating empathetically and authentically to their audience) tend to utilize social media to relate to today's multi-generational work force more than those who practice more traditional leadership.
Trevor: What prompted your interest in this area and how did you become involved in a collaboration with your co-authors?
Tucker: The three of us – myself, Bari Courts, and Angela Au – have worked together on curriculum and research projects in the past and we all teach leadership courses at both the graduate and undergraduate level. We started discussing how most of the leadership classes still focus on the traditional leadership theory and how it would be interesting to see if those theories are still relevant in the age of Twitter/Facebook/Slack.
Trevor: How do you see practicing managers applying some of the insights from your research?
Tucker: Some managers still tend to fight against using social media in their management of employees. They see it as being too informal and not appropriate for the work place. That is a short sighted way of looking at things as even the President of the United States is using Twitter to lead our country! We would encourage managers to adopt the 'if you can't beat them join them' philosophy. In many cases, social media such as Slack can improve efficiency. It is replacing email as a communication and document sharing tool. The demographics of the workforce is shifting and how we manage and lead employees needs to adapt as well.
Trevor: Have you incorporated your research into your teaching and how would you recommend students use your findings as part of their studies?
Tucker: Most online students are very social media savvy. I have found that asking questions in the discussion forums prompts them to expand on existing leadership theories and explain how they would use social media in management of their employees leads to a very lively discussion!
Trevor: Has your research for this article prompted your interest in research in other areas of business and technology? If so, what are you hoping to research next and why?
Tucker: We would like to explore the idea of crowd-sourcing leadership decision making and how that might be the next focus for leaders in today's competitive environment. As millennials move into management positions, we will see leadership styles migrating away from traditional theories and integrating more innovative, collaborative, and creative ideas to motivate and lead their employees. Technology is playing a key role in crowd-sourcing decision making and the process can be enhanced through social media.
Trevor: What sort of role do you see a publication like the Journal of Business and Technology playing in teaching and learning of students in higher education?
Tucker: The JBT is a great opportunity for faculty members and students to explore new business ideas. It would be interesting to see if we could find a way for faculty and students to collaborate on an article or perhaps even incorporate writing an article for consideration in the journal as a course project. Being able to direct our students to a journal article written by one of their faculty members is a great way to illustrate how some of the concepts we discuss in a class can be a catalyst to a research project.
Trevor: Thank you for taking the time to answer my questions and thank you for an interesting article to help launch the latest edition of the Journal.
The full article, "The Influence of Social Media on 21st-Century Leaders", by Bari Courts, Jan Tucker, and Angela Au, can be read online in the Journal of Business and Technology at: http://jbt.excelsior.edu/
Disclaimer:
Opinions expressed are solely those of the author and do not represent the views or opinions of my employer.