Faculty Focus: Tracy Washington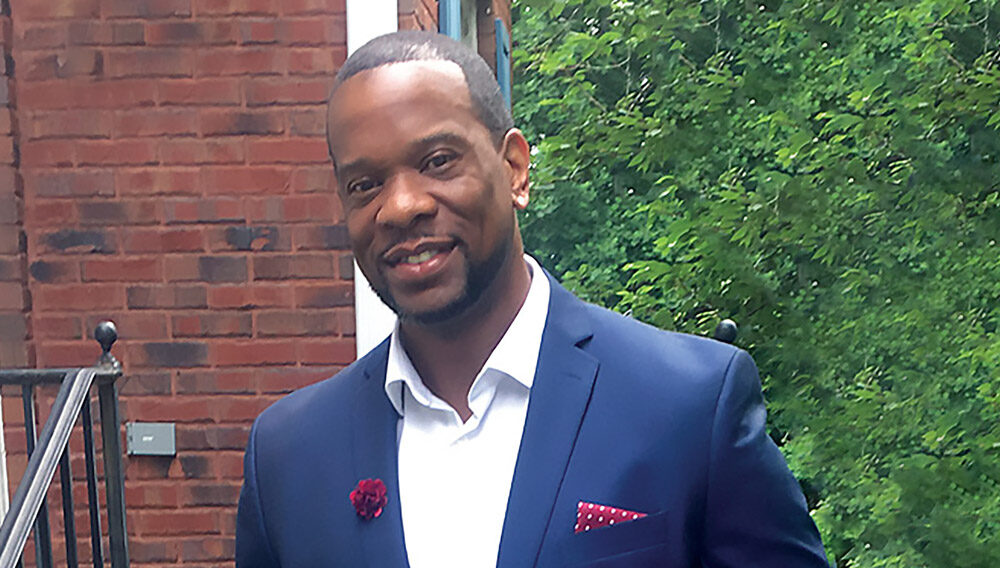 Tracy Washington, of Hampton, Virginia, has used his expertise in health and wellness and strategic development to improve the health care services of federal and state agencies, organizations, and communities. His knowledge and interest in health care go back to his days in the Air Force and now he applies his military and career experience to the courses he teaches for Excelsior College.
Washington earned a Bachelor of Science in Justice Administration from Hawaii Pacific University, a Master of Science in Administration in Human Resources from Central Michigan University, and a Doctorate in Business Administration from Argosy University, but his true passion lies in health care and stems from his time serving with the United States Air Force Medical Service (AFMS). Washington began his military career in 1993 as a mental health technician, an opportunity he says defined his career path. "I loved this job, it gave me the ability to assist military members, dependents, and retirees in all aspects of mental health," he recalls, adding that while in the position, he earned his National Substance Abuse Counselor certification. After 12 years, he moved into the world of health care administration.
In his next role, at the AFMS's headquarters at Langley Air Force Base in Virginia, Washington became a senior enlisted advisor to the Air Force Space Command surgeon, where he provided support and guidance in setting policies for the 3,250 medical personnel throughout 13 Air Force bases and 39 operating locations worldwide. He also made several deployments, including Operation Iraqi Freedom, Operation Enduring Freedom, and Operation New Dawn.
Washington retired from the Air Force after 25 years of service and became a regional director for the Behavior Health Group LLC, an opioid addiction treatment service with locations across 14 states. He promoted non-profit grassroots community involvement as a guest on several online talk shows, including, "Logan Power Show," "The Wellness Architect Show," "Black Wall Street Greenville Show," and "Warriors Talk Live," sharing his strategies for providing communities with affordable and high-quality health services delivered by experienced and well-trained professionals.
Washington's extensive resume makes him well-qualified to teach in the Master of Science in Health Sciences program. He teaches HSC 629 Project Management in Healthcare Environments, HSC 526 Management of Healthcare Organizations, HSC 561 Quality Management in Healthcare, and HSC 516 Communications for Healthcare Managers. He has been teaching for the College since 2017 after he helped to develop HSC 629 Project Management in Healthcare Environments in 2016.
Washington's favorite thing about teaching for Excelsior is the students. "I absolutely love interacting with students and learning about their viewpoints on subject matters," he says, adding he learns as much from his students as they learn from his courses. He believes his courses are creative, engaging, and informative in that they allow students to bring their own experiences into the classroom. "I believe that when a student can couple their practical work experiences with academia, it makes for better interactions and fosters a better learning environment," says Washington.
Washington often pulls from his military career when teaching. "I often talk about my experience helping with the medical forces draw down in Iraq," he says, referring to working with the Iraqi health minister to reestablish the nation's military health care system in the early 2000s. Washington believes that global examples are invaluable to the student experience because they allow for perspective from the health care industry on fighting viruses and diseases in different environments and with different resources.
For success in his courses and other courses at Excelsior, students must possess a certain set of skills. Diligence, flexibility, open-mindedness, focus, and inquisitiveness are must-haves for students to effectively learn and apply what they have learned to real-world settings, says Washington. He's also a strong proponent that students schedule daily activities to properly allocate study time and other time to spend with family and friends.
When he's not teaching or sharing his health care knowledge at symposiums or with community leaders, Washington makes sure to follow his own advice and spend time with family. You can most often find him with his four children—the oldest 25 and the youngest 8—or at a Georgia University football game. He's always happy to go back to teaching his courses, though, and wants nothing more than to see his students succeed.
More from Tracy Washington
What is the best piece of advice you've received related to your area of expertise?
"I believe the best advice I received in regards to health care management came from a commander while I served in the United States Air Force. She told me. 'Always put the people who work under you first and they will take care of the rest. They will always exceed the expectations placed upon them.' I have held this advice close throughout my career, and it has proven to be very effective."
What job hunting tips do you give to your students?
"First, always keep your resume up to date and ensure it paints an accurate picture of what you have to offer. Next, I encourage students to be flexible in terms of positions, company, and compensation. Set realistic expectations for employment and always stay current on industry trends. Remember, during any interview process, it is your opportunity to sell yourself to an employer and an employer's opportunity to sell themselves to you. Be sure to ask questions and ensure the company is a right fit for you and your family."