The Holiday Haul: Global Logistics at the Busiest Point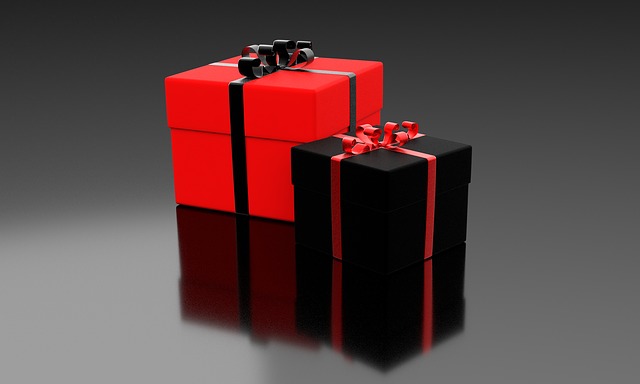 When I welcome in the new year, like many people I always like to take time to reflect.  This year I started pondering the sheer scale of logistics operations during the holiday season: how, for example, does the latest must-have Marvel Deadpool action figure get from the manufacturer to beneath the Christmas tree? Or how does the current Amazon bestseller hit the doormat in time for the big day?
At the start of 2017, most people will get a chance to unwind and relax after the frenzied rush of buying and giving presents during the holiday season! And this could not be truer than for the teams of people who work for worldwide logistics carriers, like FedEx and UPS, who delivered those packages to where they needed to go.
So, just how do carriers like UPS and FedEx coordinate movement for all of those packages during the busiest point of the year?
The number of packages on the move is truly mind-blowing! Figures from these two companies show that they accomplish an astounding 30 million shipments on a typical day, and that's each day, every day! But what about those holiday deliveries? Specifically, how much was moving in and out of those UPS trucks cruising your local neighborhood? From Thanksgiving to New Year's Eve, there are 25 delivery days, and UPS alone exceeded 700 million deliveries during this period!
Placing this number in perspective, let's look at the US population, which currently sits at 324 million. Using solely these two statistics, UPS, delivered on average two packages to every person in the United States and they accomplished this in just over a 3-week period. Turning to the daily delivery average, 30 million packages were delivered each day, or one package daily to 10% of the entire US population. To put this into perspective: if you were to look around your workspace, 1 in 10 of those around you would have received a package every day!
But looking at the numbers, however, is only part of the picture – there is also a corresponding increase in transportation, warehousing, and distribution, for all these shipments. Moreover, there are road, rail, and air weather concerns; increased deliveries = increased temporary hires = increased hiring/training/payroll (HR) functions; warehouse space becomes a precious commodity; and, software tracking programs run around the clock! These factors present unique challenges for this complex and sophisticated network.
A twofold increase in deliveries doesn't equate to a twofold increase in delivery time and supply chain processes must be streamlined. Breakdowns in distribution procedures must be addressed immediately, because falling behind by just a single day causes a mountain of deliveries to cascade into an avalanche of logistical crises! In the end, quality-driven logistical processes, coupled with sound logistics technology and training is what drives success, especially during the holiday season.
Returning to my original question:  just how does an organization move 30 million packages in a day and on time during this hectic period? This feat is accomplished through a precisely orchestrated technology-centric, people, plane, and truck supply chain network. The lifecycle of a holiday package starts at a pick-up location, moves to a local hub via truck, then if within regional delivery distance parameters, the package is placed on a regional truck for delivery. If not within regional delivery distance, the package is placed on an airplane and flown to a centralized distribution center.
For UPS, the hub is Louisville, KY and for FedEx it is Memphis, TN. [The selection of these two cities was not by chance, both Louisville and Memphis are within two flying hours of most US cities and they experience predominately good weather year round.] At the sorting and distribution hub, hundreds of thousands of packages are all electronically scanned, sorted, loaded, and flown out each hour. Upon arrival at the new regional hub location the process is reversed until the holiday package is delivered. All of these logistics and supply chain processes occur with greater than a 99% on-time, un-damaged delivery!
So next time you sit among the open wrapping paper and the gifts you have both given and received, you might like to spare a thought for the awesome supply chain network that delivered that package to you in time for the big day.  And spare a thought too for the thousands of skilled and dedicated professionals who worked so hard to make sure that you had a happy holiday.
John Coy is the Faculty Program Director for Logistics/Operations Management at Excelsior College.
Disclaimer:
Opinions expressed are solely my own and do not represent the views or opinions of my employer.