How much time should I expect to spend studying for an Excelsior course or exam?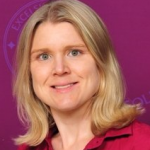 Traditionally in a three credit full semester course (15 or 16 weeks), the expectation is three hours of study per credit hour per week.  This would mean nine hours of study per course per week. With the majority of Excelsior online courses offered in an eight week format, you should expect to spend significantly more time per week to be successful (12-15 hours per week).
If you are preparing for a three credit exam, the same formula applies, which equals approximately 135 hours of study time. Since exams are self study, it can be helpful to set up dedicated study time each week as you get closer to your test date.
It is important to remember that these are simply recommendations about how much study time you will need each week. Individual preparation time may vary from student to student and course/exam to course/exam. Each student should use these recommendations as a basis for creating the schedule that works best for him/her.