How to Get More Women Involved in Cybersecurity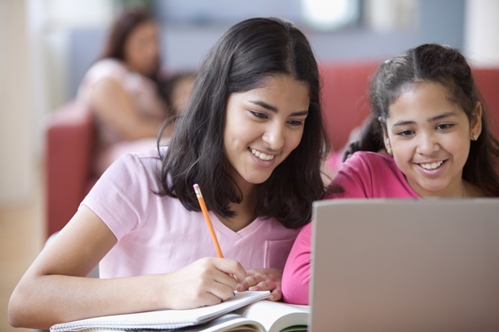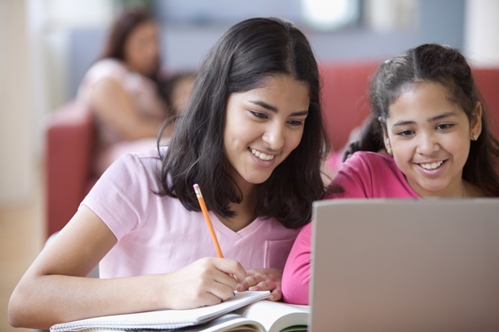 To increase cyber safety and combat threat intelligence, businesses must help improve conditions for women in cybersecurity.
It's no secret that much of the field of IT is dominated by white males – and that this is an issue that needs to be corrected. Failing to diversify the workforce can leave businesses at a competitive disadvantage. Why? Because having people who represent a dynamic range of backgrounds and demographics allow companies to leverage a broader perspective. In fact, search conducted by Catalyst found that the more diverse an organization is, the more likely they are to have higher levels of performance and productivity, employee satisfaction and retention, as well as problem solving skills and creativity.
And, to put it bluntly, given the IT and cybersecurity skills shortage currently plaguing businesses, companies can't really afford to be overly biased against any type of group. The topic of women in IT has become a hot button issue in headlines recently. Last week, the Massachusetts Tech Leadership Council released a 2016 State of Technology report that revealed women just barely account for a quarter of  cybersecurity analyst and computer programmer positions.
Attracting women and keeping women in the IT workforce
This month, in three-part blog series on CTOvision.com, Katie Kennedy reported some of the key highlights and takeaways from the Women in Cybersecurity Conference that was held at beginning of April in Texas. As Kennedy pointed out, "cyber attacks are not lessening, only gaining traction. More women are leaving the cybersecurity workforce than there are women entering." But in order to fill this gap, more support must be given to these females and companies need to increase their efforts in  making them not only want to enter the field, but actually stay there. "It's not just difficult to get women interested in IT; there's also a problem with keeping them there."
Former Google and Facebook intern and Carnegie Mellon University Assistant Computer Science Professor Jean Yang recently echoed this sentiment to the Boston Globe, explaining that finding it difficult to break into the industry isn't the only issue.
"It's not just a pipeline problem," Yang told the source. "It's that women are actually leaving and they're citing things like harassment and the glass ceiling and feeling like they have to struggle all the time against stereotypes and people not giving them credit."
Obviously there is more that businesses can and should be doing to ensure that their culture is one where females are comfortable and happy working in – otherwise it will continue to be a perpetual cycle that leaves men with a significant portion of cybersecurity control, ultimately limiting a business's performance and protection.
What makes women in IT happy?
Two female cybersecurity professionals suggested to FWC that the key in retaining more women in IT positions is to emphasize teamwork and collaboration. Many have argued that women can often bring more people and communication skills to the table that men lack. Furthermore, there have been many experts throughout the industry insisting that hiring managers should look at more than the candidate's experience in IT, since excelling in cybersecurity requires the use of a dynamic range of skills. So it makes sense that the kind of qualities that make females great fits for IT roles are also the ones they would want to be able to leverage on the job.
Microsoft Government Security Policy Director Angel McKay told FWC that responding to a security breach requires multiple other vendors and businesses – and that establishing these relationships and contract negotiations ahead of time is critical. Raytheon Cybersecurity Program Director Valecia Maclin added that promoting more collaboration in cybersecurity professions could help improve the number of women who are interested in pursuing a career in the field, particularly if they are burdened with "impostor syndrome" – meaning that they worry they do not possess the necessary skills and capabilities to excel in the position.
Maclin also indicated that if a woman wants to join the cybersecurity workforce, she shouldn't let a lack IT knowledge hold her back, since demonstrating a desire to develop and learn can be more useful. Cybersecurity professionals need more than just IT skills.
Building a better future for females in cybersecurity
According to Kennedy, much of the topics and themes that reverberated throughout the Women in Cybersecurity Conference had to do with females supporting one another and feeling comfortable paving their own path. And one of the highlighted points was that a lack of experience in cybersecurity does not mean that a woman does not have significant value to add to the IT workforce.
Plus, women should feel both comforted and encouraged by the fact that obtaining the training, education and guidance needed to qualify as a cybersecurity professional is entirely within their reach – even if it didn't seem to be when they were in school. At The National Cybersecurity Institute, we make it our mission to help people – both male and females – acquire the skills they need to excel in IT security.
For example, our (ISC)2 Certified Information Systems Security Professional (CISSP)?course will give individuals the training and preparation needed to pass the information security certification exam. Completing this course will arm professionals with the know-how needed to handle a wide range of topics, from asset and software development security to risk management and security engineering.
By increasing the accessibility of cybersecurity education, we help businesses improve their computer intelligence protection efforts and, ultimately, help contribute to a more diverse workforce.