Knowing Better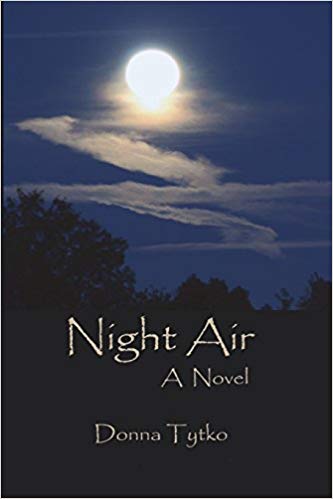 If you're like me, you either are, or were, a "non-traditional" adult student balancing work, school, and family. Does it feel like you're constantly running behind and there's so much that you should know, but don't? When I have those moments, I try to slow down and savor the experience of learning. I really do love writing and reading, so school has always been the perfect place for me; I just have to remind myself of that occasionally when life gets busy.
It took me eight years to complete my bachelor's and two years to complete my master's degree while working a full-time job. When I finally got to the end game, I knew I needed to include Maya Angelo's thoughts in my Master of Arts in Liberal Studies thesis title which was, "When you know better, you do better: the art of decision making."
I chose to complete a creative thesis that included a research paper and a novel. The novel was infused with insights I received from my areas of study: psychology, sociology, education, leadership, and literature. The study of these subjects helped me become a better writer and decision maker. For the literature area in my research paper, I cited "The Glass Castle," a memoir of Jeannette Walls's life that had been assigned reading for a sociology course I completed.
Walls's writing style allows the dialog and the events to do the talking. She lets the reader feel her past: one of four children with emotionally unstable parents living a life of poverty. Walls wrote about the number of times the family "skedaddled", as her father put it, in the night to avoid paying rent.  How they lived in houses without heat, running water, or electricity, and with roofs that leaked like it was raining inside. Much of their childhood included hunger. I gained three pounds the week I read "The Glass Castle," as if I could feed Jeannette through me.
Although my novel is fiction, I hope readers will walk around inside the life of Penny Morgan, the main character, just as Walls drew me into her own life. I want my readers to feel Penny's experiences and perhaps even gain insights that may help them in making their own decisions.
With so much going on inside her head, Penny decides to not fully trust anyone after her abusive first marriage. She believes her ex-husband Jack penetrates her mind when she sleeps. She can feel his anger, smell his sweat. It's inexplicable, yet real, and Penny is terrified. She must sleep to survive, but fears that her life is in danger if she does. Penny hasn't actually seen Jack in 18 years, but knows he hasn't changed. Jack never forgives and never forgets. Jack doesn't take ownership of his poor choices and blames her for his misfortunes, for few ex-cons are able to put their past behind them.  Penny believes that if she told anyone that Jack is out there surfing her brainwaves in an attempt to find her, they would question her stability. But they don't know Jack.
Jeannette Walls also tried to smother her memories after she moved from West Virginia to New York, graduated from Barnard College and became a writer. But she knew her past was a part of who she was and acceptance is key to a good night's sleep. "I wanted to let the world know that no one had a perfect life, that even the people who seemed to have it all had their secrets." There's a great deal of healing that can come from writing.
My novel, "Night Air" was the culmination of nearly a decade of study, with a focus on the act of contemplating choices, and how living inside someone else's mind through literature enriches our lives and creates empathy for others. And yes, can even make us better decision makers. I am grateful to Excelsior College for the opportunities that achieving a master's degree has provided. I am now an associate dean in the School of Liberal Arts at Siena College, doing work that I find meaningful and rewarding. I have also completed my lifelong dream of writing a novel. But most importantly, I am grateful for the insights education affords me in my daily decision making process. When you know better, you do better.