MS student is recipient of the DAISY award!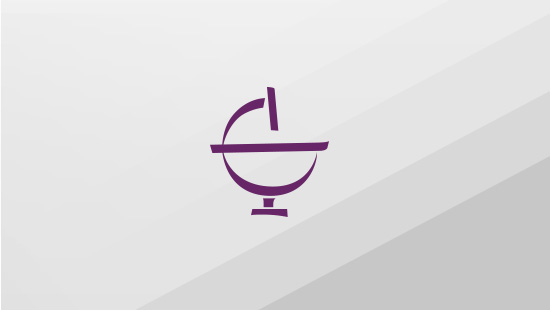 Zachary Debartolo, an MS student in the Informatics track was honored in January 2018 as being named DAISY award-winner at Albany Medical Center. Bonny Kehm sat down with Debartolo to ask him a few questions.
What made you want to become a nurse?
There has always been a call in my life to help those less fortunate than myself. In the summers before high-school graduation, I worked as a goodwill missionary to the reservations of the Lakota Souix in S.D. and Blackfoot tribe in M.T., aiding them in food distribution, socialization, and health management services. Through my involvement, I realized that there was such a desperate need with these "forgotten" peoples, so I began my journey toward nursing. The summer after graduation, while on a mission to deliver food, I was thrown from a four-wheeler and sustained a fractured femur. I was air-lifted an hour and a half to Rapid City Regional Hospital where I was treated and recovered for a week. Given that this was a week before my undergraduate studies were to begin, I was driven to overcome the odds and was able to attend college the following week. While working on prerequisites for a career in healthcare, I was unsure which to choose: medicine or nursing. After realizing the vast array of options in nursing and a return trip to the reservation the following year, I knew nursing was the right choice. With intense rehab, I regained the ability to walk and run, and through extensive study I graduated from Concordia College in N.Y. in just under three years. After graduation, I made my way to Ellis School of Nursing in Upstate N.Y., where I began to explore the fundamentals of what it meant to be a nurse, while working as a patient care technician. After successful completion of the first semester, I eagerly began the second, but was soon forced to resign form nursing school after being diagnosed and almost dying from Crohn's disease. Again hospitalized, I realized firsthand the tremendous effect nursing care has on a patient and a patient's life. With this new inspiration, I was determined to not only recover but complete the goal I had set for myself. My journey took some turns that year as I found myself in a variety of occupations from petroleum pipe layer, micro analyst, biochemist, to excavator operator, and banker. Though fortunate for the employment, each allowed me to understand that I was meant to be a part of something bigger; no other occupation would fill the void as nursing would.
As timing would have it, I was accepted into the LPN program at Mildred-Elley in Albany, N.Y. where I was able to tutor as well as assist staff, while completing didactic and practical courses. While completing the last semester of the LPN, I found myself also working on my ASN, RN degree, and honing my pediatric skills as my wife and I were blessed with a daughter, who was soon after diagnosed with Cystic Fibrosis. This changed our lives, and as a nurse, I knew my call was changing. Soon after completing the LPN program, my wife stopped working to care for our daughter and I began working at St. Margaret's Center for physically and developmentally disabled individuals. This prepared me for the acute nature of nursing as well as the dynamics of dealing with patients and families of patients with special needs. After completing my Associate Degree in Nursing at Maria College in Albany, N.Y., I continued working at St. Margaret's Center, as well as began working at Albany Medical Center Medical/Surgical ICU, and eventually moved into the role of RN Supervisor of a long-term care facility. Having plateaued again with the dynamics of life, I was again struck with medical complications of chronic bilateral occipital neuralgia, which incapacitates me when it flairs. I am resolved in this; that I will complete the goals set before me, and so I made the appropriate changes, no longer working nightshift, and sought alternative methods after traditional medication failed. Through each trial, I have made it one step closer to where I am today and who I am. Upon completion of the MSN- informatics capstone, I will have attained a deeper understanding of not only patient care, but how to plan and implement systems which will account for "the forgotten" in the healthcare field.
You ask what made me want to become a nurse. Well it was life—more specifically my interactions with other's lives! I have brushed elbows with billionaire's while working as a singer in Carnegie Hall, and with the destitute and naked on the reservations, both are in such desperate need of care. They need a shoulder to cry on or someone to discuss difficult situations with. There is not a person alive who could not benefit from high quality nursing care, and so I have made it my vocation to become such a nurse. I received such tremendous care when I was down, that now that I am well once again, I am obligated to share all that I know and all that I am with those in need around me.
What do you love most about being in the nursing fields?
For me, the highlight of the nursing field is the ability to be involved with people in such an intimate way while they navigate their lives. I find myself sharing with patients how to be well when they are unhealthy. Living and participating in this human experience, for patients and staff alike, continues to foster an atmosphere of caring that extends beyond the walls of the hospital. As my role in nursing changes, I remain connected to those around me and those on the reservation, in hopes that in some way I am a contributor to improving the human experience for others. By this it is my hope to bring a better understanding of wellness while we all struggle through the unhealthy times in our lives.
What is the most significant trend you see coming in your field of expertise?
As we continue to move forward into the age of technology I see a better and brighter future. From the use of 3D printed organs supplementing the organ donation crisis, to implementing early warning monitoring systems for out-patient use, technology will continue to improve and connect all aspects of the healthcare system. In the near future, I would venture to say that technology will be able to capture so much more information about a patient, that we will eventually be treating digital patients. As we continue to understand more about the human body and its functions the potential future advancements are infinite, not only expanding the knowledge at a single institution but across the world. Who knows, when we finally get to Mars, will healthcare technology be advanced to the point that the medical officer is actually and AI?
What is the best piece of advice you've received related to your area of expertise?
There are always going to be better and more efficient ways to care for patients, and we should seek them out! Completing a degree or attaining a certification are just two examples of how to tap into the vast amount of nursing knowledge that is available to us as nurses. Subscribing to magazines, or participating in conferences, allows us the opportunity to learn and keep learning about innovative ways to better care for those under our charge. Continuing education is a requirement in this field, but when it comes to nursing at the bedside, I would encourage every nurse to ask questions. Keep the lamp of knowledge lit and fuel your minds with every passing day as we are the next generation of nurses.
What are the most important traits/skills for a nursing student to succeed?
To succeed as a nurse, one must have an open mind and a big heart. Nursing is truly a life changing vocation and requires a unique way of thinking. Being able to understand your patients requires the ability to see where they come from and where they want to go. Having a dynamic understanding of what health means to people is a necessity to deliver the best care possible. Listening, and truly hearing their needs, gives us as providers the required information to best advocate for them when they cannot. There are many skills we learn in the clinical setting that will never be found in a text book or fully explained in a lecture, but they are grown form the firm foundations provided at the didactic level. The longer we live and nurse, the more we will understand about ourselves and those around us. Continue to seek out those seasoned in the profession and learn as much as you can from them, because one day you will be in their shoes, helping to teach the next generation of nurses.