Paint a Stunning Picture of Your Career Brand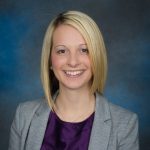 Your resume and cover letter should be "works of art" that entice employers to give these documents a second look. In essence, you're painting a picture that represents you as a uniquely qualified candidate for the position you seek. You want that picture to be a stunning self-portrait of your career brand.
Join Excelsior College Career Services in a web chat on December 2, 7:00pm to 8:00pm ET to receive essential tips in mastering the art of resume and cover letter development. We look forward to you joining us for this interesting and interactive discussion about how to create a self-portrait that leaves a lasting impression.  Click the image below to register!