Passionate Pursuits: History lover volunteers for one-of-a-kind World War II exhibit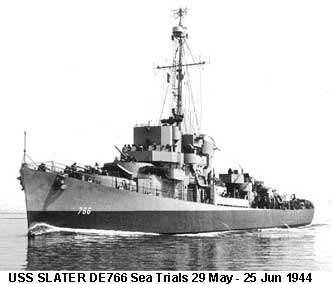 During the day, Will Trevor is a faculty program director for the School of Business and Technology at Excelsior College. Outside of work he volunteers at a National Historic Landmark, the USS Slater, in Albany, New York.  Trevor explains in Passionate Pursuits how his interests in teaching and history can connect to a fascinating volunteer experience.
Excelsior Life: Can you tell us a little about yourself?
Trevor: I'm originally from the UK. I was born and raised in the town of Stratford-upon-Avon, which has the "claim to fame" as being the home of William Shakespeare. In fact, my lovely wife, Wendy and I were married in the local church, Holy Trinity, where Shakespeare is buried. I have been in the USA for two years as an adjunct faculty member for Excelsior College for most of that time. In April 2016, I became faculty program director for marketing within Excelsior College's School of Business & Technology. It is a great honor to work for this unique organization.
Excelsior Life: Can you tell us about the USS Slater?
Trevor: The USS Slater is the only remaining destroyer escort afloat in the USA today, from the 563 ships of this type that were built during World War II. They were designed to escort convoys of merchant ships across to Atlantic, from North America to Great Britain.
The Slater escorted a number of convoys across the Atlantic in the latter stages of the war, before transferring to the Pacific, where she performed occupation duty.  Decommissioned in 1946, she was re-commissioned in 1951, but not into the US Navy. Instead, she joined the Greek Navy and served for 40 years as a Greek ship.
In 1991, she was due to be scrapped, but a group of Veterans in the USA raised the money to have her towed across the Atlantic, from Crete to New York City, where she was originally moored next to the Intrepid. The Intrepid needed to find her a new home.
In 1997, Mayor Jennings of Albany, New York, offered her a permanent mooring on the Hudson River. Since that time she has been lovingly restored by an army of volunteers, to make her one of the best preserved museum ships in the country today. In 2012, all of that hard work was recognized by being awarded National Historic Landmark status – as both a tribute to those who served upon her and the many people who have worked to preserve her.
Excelsior Life: How did you get involved and become a volunteer tour guide for the USS Slater?
Trevor: The ship has guided tours from Wednesday to Sunday from 10AM – 4PM. I did one of those tours back in 2014.  At the end of the tour, the guide mentioned that the museum is always on the lookout for volunteers, both to maintain the ship and to serve as tour guides. The Veterans that had served on these ships can't quite make the ladders like they used to.
Being a teacher by training and fascinated by this period in history, I had been looking for a volunteer opportunity. I offered my services and I am now in my second season as a guide. I love to hear the stories of the many Veterans that come on our tours and to help to bring this period of history alive to people. I am also a member of the ship's Speaker's Bureau where I provide a talk about the Battle of the Atlantic to local groups and libraries – most recently I was at Chatham Central Library giving a presentation.
Excelsior Life: Outside of work do you have a passion for history or ships? If so, explain.
Trevor: My passion comes from an interest in this period of history. Working on the ship also gave me the opportunity to immerse myself more fully in the subject, particularly in terms of the history of the Battle of the Atlantic.
I also loved the movies from this period, for me one of the most tense and evocative movies from this era being, 'The Cruel Sea', about the fate of a Royal Navy corvette and her endless battles with both the elements and the enemy.
Excelsior Life: How can someone reading this story learn more about the USS Slater or become a volunteer?
Trevor: To learn more about the Slater, please visit http://www.ussslater.org/index.html.
If you would like to volunteer, we are always looking for both tour guides, like me, and more practical people who are used to electrical and mechanical systems and keen to get their hands dirty. We have tours through until November, usually going every 10 minutes from 10 AM to 4PM, Wednesday to Sunday and they last about an hour. The ship also has intern opportunities for students either majoring in history or just fascinated by this period.
I hope to see you onboard soon.