Perspectives: "Vegetarianism for a Cause" by Patti Cannistraci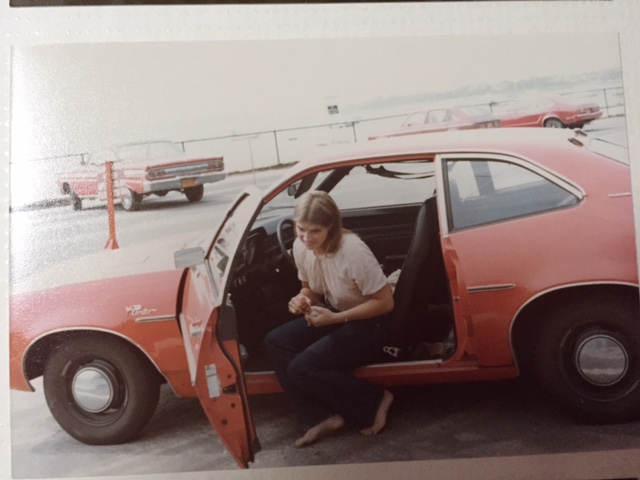 Excelsior College will be hosting social media discussions all this week surrounding the popular Netflix documentary, What The Health. We asked a few of our subject matter experts to give their thought-provoking commentary on the documentary and the topics surrounding the issue.
*Please note that the author's opinion is their own.
The mid-1970's was a time of turmoil in our nation. The war in Vietnam and anti-war protests filled radio and TV news. African Americans, gays, women, and other vulnerable populations were fighting for equal rights. Eldridge Cleaver's quote, "if you aren't part of the solution, you are part of the problem," encouraged everyone to take a stand for something.
During this time, organic foods began to gain traction in the United States. "Hippies" looked towards eliminating sugar, and ate foods like brown rice, cheese, sprouts; and tofu was gaining in popularity. This was how I became focused on animal rights.
Having grown up in a meat-eating household, I began questioning all the things associated with how meat appeared on our table. I can still recall the February day when I hopped into my 1972 Ford Pinto and drove to the mall to buy the only vegetarian cookbook in Barnes & Noble. From that day on, I stopped eating meat (beef, poultry, pork, and fish). Over forty years later, four healthy babies, and lots of living a full life, I have never looked back or questioned my decision to become a vegetarian. I have felt healthy and have a good amount of energy.
Recently a colleague asked me to watch the documentary What the Health. Assuming it was a documentary about eating healthy, I was interested. I believed I was knowledgeable in this area but was open to learning more. The documentary not only informed but changed my perspective.
As a nurse, I am cognizant of the social disparities in health. Nurses understand a person's zip code tells more about a person's health than even their genetic code. But watching this documentary revealed to me conflicts of interest that contribute to disparities in health. The financial relationship between the food industry and national public health groups is disturbing. One of the many examples from the documentary are food companies selling high-fat, high-sodium, high-sugar foods while sponsoring the American Diabetes Association.
I encourage everyone to watch this documentary. As with anything, I do believe there is some bias in parts of the documentary; some claims appear exaggerated, so listen carefully. But I think it is important to know that some of the organizations we look to for the best evidence and advice when it comes to our health – American Diabetes Association, American Cancer Society, American Heart Association – receive support from a food industry that doesn't prioritize the health of the population.
The reason I stopped eating meat decades ago revolved around animal rights, but now I can say I continue to not eat meat out of concern for social justice. I encourage everyone to educate themselves about where their food comes from and how our food affects our society as a whole.
Written by Patti Cannistraci, Assistant Dean, School of Nursing