R.I.S.E. Webinar: Data Breach and Planning Continuity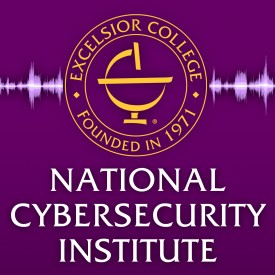 The Data Breach Planning & Business Continuity webinar examined the costs of a data breach occurring, continuity planning, and an action plan for cyber attack response before, during, and after an incident. This webinar was the seventh in a series of eight webinars discussing the fundamentals of cybersecurity (Cybersecurity 101).
WHEN
Tuesday, August 16, 2016 from 2:00 PM to 3:00 PM (EDT) – Add to Calendar
WHERE
Digital Inclusion Center at the R.I.S.E. Demonstration Center
2700 Martin Luther King Jr. Ave. SE
Washington, DC 20032
View Map
Presenter: Pete O'Dell, NCI Fellow
Pete O'Dell is a business and technology consultant working for large organizations such as Digital Equipment Corporation and Microsoft and startup efforts including Swan Island Networks and Online Interactive.
O'Dell holds an MBA and a Bachelor's degree in Business-Information Systems and Production Management. O'Dell is the author of Cyber 24-7: Risks, Leadership and Sharing and Silver Bullets: How Interoperable Data Will Revolutionize Information Sharing.
About R.I.S.E. Webinar Series
Through its partner relationship with the DC Deputy Mayor for Planning and Economic Development and St. Elizabeth's East, Excelsior College and its National Cybersecurity Institute propose a series of free webinars to be offered at R.I.S.E. to the general public and government employees. The programs will be offered monthly and include live streaming Q and A with industry experts and NCI fellows.