Recruiting, retaining cyber security talent key for federal government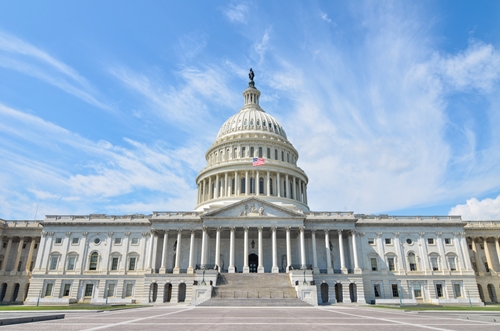 It is fair to say that when it comes to digital technology, the federal government has a mixed record. While many agencies and departments have indeed made significant strides toward adapting to meet the demands and take advantage of new technologies, others have struggled to keep pace. In some cases, this has created inefficiencies and subpar performance. In other, more serious instances, such failures have led directly to data breaches and other cyber security incidents.
In order to address these issues, and particularly the evolving cyber threats that agencies face every day, the federal government will need to make cyber security talent recruitment and retention a key priority in 2015, as Federal News Radio recently reported.
"The government now possesses more raw data than ever."
Experts needed
The news source highlighted several factors which are driving cyber security talent needs within the federal government. First and most obviously, the government now possesses more raw data than ever, with a growing amount of information coming in every day. A tremendous amount of this data could prove useful to a range of cyber attackers, from state-sponsored hackers to financially-driven cyber criminals.
At the same time, hackers are growing in number and becoming increasingly sophisticated in their efforts. Consequently, the federal government – and virtually every other high-profile organization – needs to embrace proactive policies to stay one step ahead of cyber threats.
Accompanying these trends is a top-level focus on cyber security throughout the government. The source pointed out that President Barack Obama has earned the nickname the "Cyber War President." As a result of the president and other federal leader's efforts, the U.S. Cyber Command will soon see its manpower increase fivefold, while federal law enforcement agencies are focusing more on bringing cyber security experts into their ranks.
Recruiting and retaining talent
As Federal News Radio emphasized, though, these efforts alone are not sufficient to solve the federal government's cyber security talent shortage. To this end, new policies are needed.
For example, the source predicted that agencies will do more to recruit younger cyber security professionals. Currently, millennials comprise only 16 percent of the federal workforce, while almost half of workers are nearing retirement, according to an Office of Personnel Management report. These younger workers have the potential to improve federal cyber security not just now, but for years to come. However, for this to be the case, agencies will need to offer these individuals possible career paths, rather than jobs with little to no room for advancement.
These developments have significant implications for cyber security professionals. The federal government's growing commitment toward attracting and retaining cyber security talent opens up a wide array of new opportunities for qualified personnel in this space. As The Wall Street Journal recently highlighted, the government's cyber security woes are due not just to an insufficient focus on this issue, but also a lack of available talent. Clearly, then, those who have the requisite skills and credentials will find themselves heavily in demand for promising federal positions in 2015 and beyond.
To learn more about cyber security training and education, visit Excelsior College's website today.