Steps to Increase Medication Safety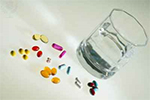 By Nona Wilson, Faculty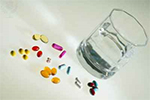 Medications are used to treat infectious processes and manage symptoms of disease and illness and for disease prevention. They are quite effective for their purpose when used and managed properly.
The Center for Disease Control (CDC) estimates that there are 700,000 adverse effects of medications which result in hospital emergency room visits in the United States each year (CDC, 2015). Awareness of the proper way to take medication or administer medication to others, the expected therapeutic effect(s) and possible side and adverse effects can prevent many of these medication-related emergencies.
A list of steps that can be implemented to increase medication safety is included below.
Bring a medication list to all health care appointments and share with health care providers
Ask questions of the medication provider, take notes if needed or ask for written information
Read the information given with the medication
Find out what circumstances warrant a call to the provider
The pharmacist has a wealth of information use this resource
Always take medication as prescribed by the provider
Keep medication in the original container and store it as directed and away from children and anyone with diminished capacity
Check with the provider before taking over the counter (OTC) medications (Kee, p. 117).
Centers for Disease Control (CDC), 2015. Medication Safety Program. Retrieved on 4/14/2016 from http://www.cdc.gov/medicationsafety.
Kee, J., Hayes, E., & McQuistion, L., 2015. Pharmacology; a patient-centered nursing process approach, 8th ed. Elsevier/Saunders. St. Louis, Missouri.
Photo credit:Will & Deni McIntyre / Photo Researchers / Universal Images Group