Student Essay: The Importance of Writing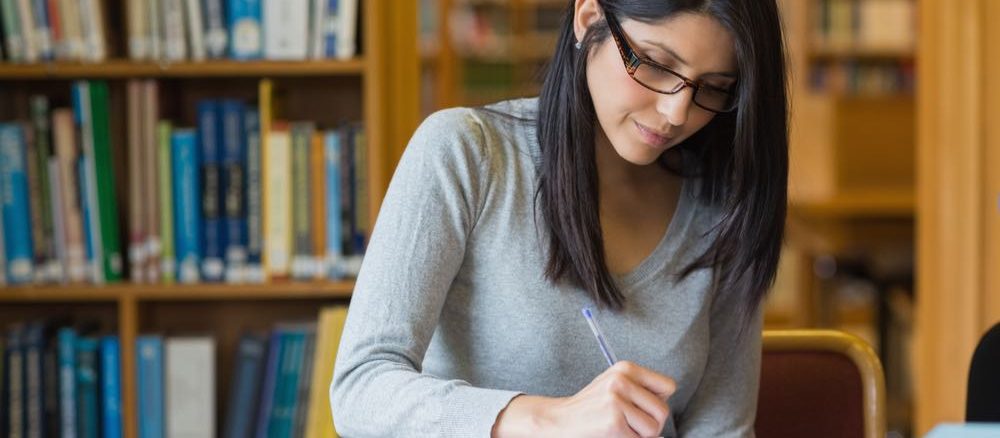 National Day of Writing Contest at Excelsior College
In recognition of the National Day on Writing (October 20, 2014) sponsored by the National Council of Teachers of English, the award-winning Excelsior College Online Writing Lab (OWL) held a writing contest. Using the official 2015 theme "Write My Community," college students and alumni were invited to submit an 800-1000 word essay on the importance writing plays in their lives.
Two students were selected as winners, Excelsior student Amanda Teschka, and alumna Daria U. Amato, MSN, RN, CNE. Per the contest rules, both winners will have their essays published on Excelsior Life. Amanda R. Teschka is an enrolled student in the School of Business and Technology at Excelsior College, pursuing her Associate in Applied Science in Technical Studies.
This is Amanda's story.
The Importance of Writing

By Amanda R. Teschka
"The crisp air blew over the recently cut grass, whirling the multi-colored leaves around with it bringing the smell of fresh baked apple pie which hung in place for a moment, before following the winds current."
Writing is a way to paint a picture, to form an escape from reality and take you wherever you would like to go. Away from work it is a refuge, where you can be whatever you want to be, travel the world, experience emotions, educate yourself on different topics or hobbies, or help others. It is a way we can show we care for others, whether it is a word of encouragement, sympathy, or congratulations. Writing paints the story of our lives, so others can understand who we are, what we stand for, and how much we have grown. Writing can make a story so real to us that it leaves us in a trance for a while, and the thought of the underlying meaning of what we have read circumflexes back on our individual lives.
Thinking back to when I was younger, I think of the cards received on my birthdays. Most of them I cannot remember because, at a young age, cards did not matter as much as gifts. I recall reading them over quickly or skipping the reading to see if there was a gift inside of it. I kept some of the cards (if I liked the pictures) in a box stowed away in my closet.
When my grandmother died, I remember being so heartbroken that I dug out my box of cards and read all of the cards I could find with her name signed on them. The writing had become important to me, and it was unfortunate that it took a loss to make it important. I read the rest of the cards in that box that day, and I have read and cherished the time and effort put into each card I have received since then.
My relatives and friends did not just sign their names in the cards for the most part; there were messages written in them. Some relatives underlined different words that were in the prewritten text to emphasize their thoughts. My great aunt had written letters and slipped them into the cards before she sent them. These were letters of encouragement and love; time and effort were spent on these for my sake, to help me. Over the years I have received a great many cards, but one card stands out to me and enforces my love for writing. The story of how it was created is embedded in my mind, and when I close my eyes, I can envision the steps that lead to its creation.
Two hands limply work at picking up a pencil sitting on the desk. The fine motor skills in the fingers no longer work, and the task is made more difficult by it. Finally, the pencil is positioned in the joint between the thumb and the pointer finger, in the only way that it will stay put in order to write. The writing is scribbled and awkward with a little bit of a shake to each line made. The lines are light in color because the pencil could not be pushed hard into the paper due to its positioning in the hand.
The effort that is put into this writing means a great many things. It means that he cares about what he is writing, to whom he is writing, and that he has one skill back that he had thought he had lost forever—the ability to write.
This gentleman, a friend of mine, suffered a horrible accident and was originally paralyzed from the neck down. Over some time, he gained movement in the upper half of his body, but not to the extent that most people can operate. I will never forget the first birthday card I received from him after the accident. It meant so much to me to see these squiggly lines scratched into the inside of this simple paper card. I had a hard time keeping from crying in front of him.
Over the years his writing has become tighter as he has adapted to his body's new limits. The lines will never be the way that they once were, but the effort made on his behalf to gain back the skill of writing will never be forgotten. He never complained about the process of learning a new way to write; in fact, I cannot recall him ever talking about it. This was a silent struggle from the heart of a courageous man to keep moving forward and not let despair over his circumstances stop him. Wouldn't his story inspire anyone to write a novel?
My love of writing has grown over the years and has helped me through many hard times. I have expressed my feelings many times through my writing, written stories that have let my imagination run wild (none of which are published, but are for my personal delight), and of course, created my own cards to send to others who need to know that they are cared for.