Students Tips: Adam Blackwell and Christy Schafer Recommend Prior Learning Assessment
Excelsior College offers students the opportunity to earn credit for what they already know by preparing a portfolio that documents prior learning from work and life experience.  Details on this process can be found on our Portfolio Assessment policy page.
Current Excelsior students Adam Blackwell and Christy Shafer took some time to share their experiences and advice for any students who might be interested in earning credit through prior learning assessment (PLA):
Adam Blackwell
I chose the PLA process because I had a very good advisor who suggested that I take the LearningCounts course, CCS 202 Prior Learning Assessment Theory and Practice, as a way to develop a personal history like an expanded curriculum vitae. Once you have documented this life journey you then have to identify the experiential learning opportunities and how they would relate to a specific syllabus of a course.  Again good academic counseling is important.
The third step is to develop a framework around which you are going to substantiate and write your portfolio. It is important to justify your learning with diplomas, merit awards, performance reports, etc.  Once you have the structure then it is really just a question of sitting down to write in very concrete terms how your experience and learning clearly demonstrates your competence in a given field of study.  In my case I have a lot of international experience and I have worked in developing countries, so these were natural areas of selection.
I chose the portfolio route for two specific reasons: 1) I like writing and wanted to improve my skills, and 2) it is a great opportunity to think about your life in a very tangible and structured way. I learned a lot about myself and just how much I really knew.  This is a far more rewarding process than sitting behind a screen doing multiple choice exams.
I would definitely recommend this to process others.  My advice is to take CCS 202 and then keep at it.  There is a process and rhythm to writing portfolios.  It is far more effective to move from one to another.  It would be very difficult to do this in a stop-and-start kind of way.
Christy Schafer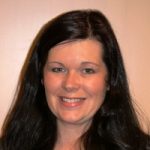 I chose to use PLA as a method to earn credit because it would be faster and more efficient for me than taking a full class. Taking the required PLA course taught me how to properly organize my portfolio and I earned another three credits while taking it!
I chose to submit a portfolio on Written Communication in the Workplace and may be doing another one for Change Management. I chose these topics due to my extensive workplace experience in these areas.  I also had plenty of documentation to include as proof of knowledge. I used many forms of supporting materials including formal training certificates that I have earned as well as actual work examples.  One of these examples was a formal business proposal that I had written. In my narrative I made sure to include what I had learned and was able to apply and not just focus on accomplishments and examples. It is equally important to show a full understanding of the learning objectives.
I had some trouble at first understanding how to address each of the learning objectives separately and coming up with examples for each, but my instructor from LearningCounts.org, Excelsior's partner in providing PLA, was very helpful and provided excellent feedback. I submitted my portfolio and was recommended for credit on the first attempt.  I attribute that to the class and the instructor's feedback.
The process of PLA helped me to understand that my actual work experience over the years has taught me many of the concepts that are taught in a course. It is nice to be able to tie your accomplishments directly to your learning.
I would definitely recommend this process to other students. I recommend going through the list of Excelsior courses and reviewing the learning objectives before committing to doing a portfolio. If you can find two or three courses for which you feel confident that you meet all of the learning objectives, and for which you can provide solid work examples, then it is well worth your time to do PLA.