With Style & Grace: An All-Female Roster of Excelsior Employee Graduates from The Class of 2017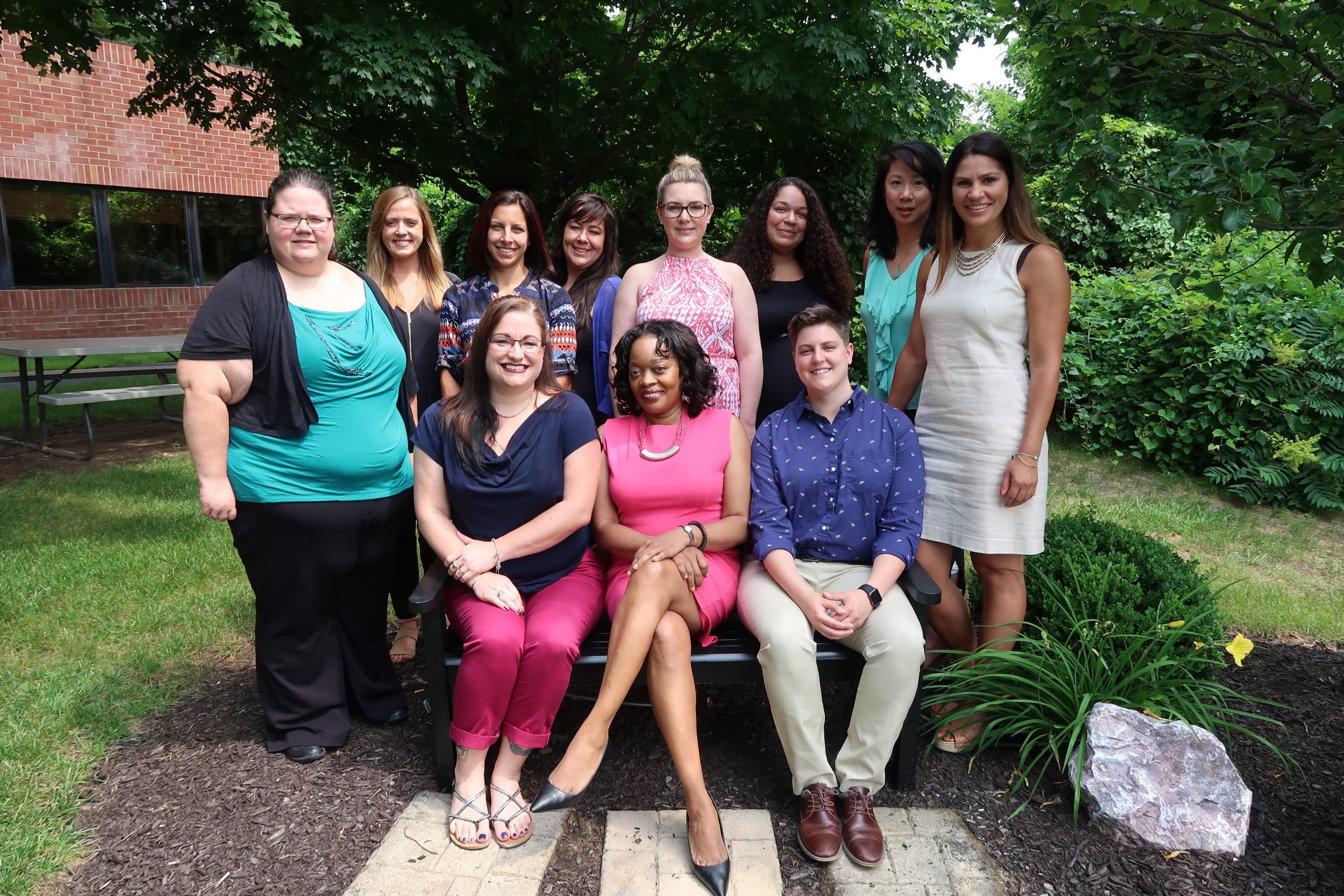 On Friday, July 14, 2017, Excelsior College will host its annual Commencement Ceremony in Albany, New York. Out of the 5,069 graduates from this year's graduating class, 13 of Excelsior's own employees are among the celebration. All 13 graduates happen to be women and eight of them will be receiving their master's degrees! Way to go, ladies. Our staff graduates are a real class act and we are so proud of them. Congratulations to the entire Excelsior College Class of 2017.
Gina Sacco of Colonie, New York, has been working for Excelsior College as an online course assistant for the School of Health Sciences since 2014. A year later, she decided that pursuing her master's degree was the right choice for her. Outside of juggling work responsibilities and school, Sacco plays in an adult, year-round soccer league and she participates in a variety of road races to support local charities. Sacco's mom and best friend will be at Commencement to help her celebrate her accomplishments.
Excelsior Life: What degree did you choose and why?
Sacco: I decided on the Master of Science in Management because the courses seemed more aligned with my goals. It was between that and the M.B.A but the interpersonal aspect of the program appealed to me. I think being able to successfully lead, manage, and motivate others is a huge asset to any organization and often an area that is lacking or needs development.
Excelsior Life: How did you overcome any challenges along the way?
Sacco: I set a goal to complete my degree by the Summer term of 2017. This meant I had to take two courses for my final two terms. In addition to working at Excelsior, I work part-time at a restaurant. All of that combined made it challenging when I was facing deadlines for papers and assignments. I had to be diligent with planning out my time week by week. This really meant cutting out most social activities for that whole last term. I told my friends and family I would see them in 16 weeks!
Excelsior Life: Did you have a solid support system while you were in school?
Sacco: I was really lucky to have the support of all my Health Sciences colleagues. Debbie Sopczyk was my dean as I began and Laurie Carbo-Porter moved into that role shortly after. They would often ask about my courses and offer encouragement. Towards the end when I was getting a little overwhelmed, Mai Cortes, senior online program Assistant and Laura Goff, faculty program director, were always keeping me on track by telling me that I was almost there! My family and friends were also supportive by understanding when I had to miss certain things or leave an event early because I had a lot of work to do. Marisa D'Aurizio (pictured above), an admissions counselor with Excelsior, went through the program with me. We would often ask each other questions if we didn't understand a reading or assignment and that was helpful!
Excelsior Life: What does having this degree mean to you?
Sacco: Prior to coming to Excelsior, I hadn't considered getting my master's degree. I hadn't had the best experience with my undergrad education so I thought that would be it. Completing this degree has given me a sense of accomplishment and ultimately, I hope it will open more doors for me professionally.
—
Savannah White of Saratoga Springs, New York began working for Excelsior College in 2015 and has already served in a variety of roles. She started working as an administrative assistant for the School of Nursing and then transitioned into being a student success coach for the Student Success Center. She will now be moving into an academic advisor role. She grew up in Greenwich, New York, where she has expressed there are "more cows than there are residents." In her free time, she enjoys exercising regularly and playing sports. White's parents, siblings, partner, and her partner's parents will also be joining her at Commencement to commemorate her academic success.
Excelsior Life: Why did you decide to go back to school?
White: I started my Master of Science in Management in October of 2015. I knew that having a master's degree would give me more opportunity not only at Excelsior but in the field of higher education in general. I also wanted to advance my own critical thinking and decision-making skills.
Excelsior Life: What was your biggest challenge?
White: The biggest challenge for me was motivation and the ability to sustain my momentum. As I made it towards the end of my program, I found myself relying on the support and encouragement from friends, coworkers, and family. It truly made a difference and I can't thank them enough for their kind words.
Excelsior Life: Did you have a solid support system while you were in school?
White: Support truly makes a difference. All of my friends, family, and coworkers knew I was pursuing my master's degree. As a success coach, I encourage my students to share their educational goals. When you feel that you cannot continue or cannot recognize the benefit of your degree, your support system will remind you. There are many members of Excelsior College who made a positive impact on my pursuit of a masters and I want to especially thank my coaching team and Glenn Braddock, executive director of the Student Success Center for always checking in on me and making this degree a possibility. Also, a special thank you to Terry Brown, senior director of Special Population Services and Sandy Perretta, director of Advisement and Evaluation for Business and Technology for getting me started, answering all my questions, and keeping me on the path to success.
Excelsior Life: Do you think you've been able to apply what you've learned toward your career?
White: I do. My communication, time management, and prioritization skills are much stronger than before starting the program. I try to emphasize that for students as well—that you are learning much more than what is in the course. Skills such as organization, time management, and critical-thinking are being improved as you pursue your degree. You're also testing your amount of grit and in the future, it will be an experience that you can reflect back on.
—
[metaslider id=10809]
Excelsior College Employee Class of 2017 Roster:
| | | |
| --- | --- | --- |
| Name | Job Title | Degree Earned |
| Natalie Betteron | Project Coordinator | Master of Science in Management |
| Marisa D'Aurizio | Admissions Counselor | Master of Science in Management |
| Wendy Fasdolt | Admissions Counselor | Master of Business Administration |
| Toby Hamlin | Diversity Coordinator/Executive Administrative Assistant | Bachelor of Science in Liberal Arts |
| Trisha Nguyen | Admissions Counselor | Master of Science in Management |
| Rochelle Prince | Course Development Specialist | Bachelor of Science in Business |
| Gina Sacco | Online Course Assistant | Master of Science in Management |
| Kailey Soundara | Partnership Development Specialist | Master of Business Administration |
| Ashley Thompson | Administrative Assistant | Master of Science in Health Sciences |
| Savannah White | Student Success Coach | Master of Science in Management |
| Heather Wilson | Program Assistant | Bachelor of Science in Liberal Arts |
| Jodi Wisenburn | Testing Services Associate | Associate of Science in Administrative & Management Studies |
To learn more about the 2017 Excelsior College Commencement Ceremony, visit excelsior.edu/commencement.