Superior Service: David Foster Receives Distinguished Faculty Award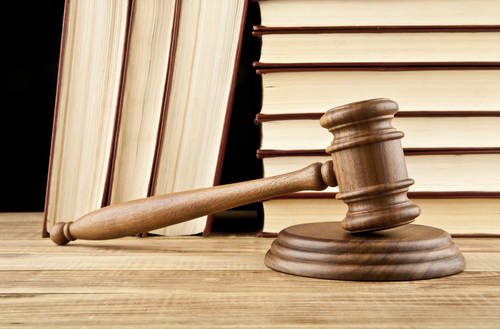 At the Faculty Luncheon on July 13, David Foster of the School of Public Service was recognized as a recipient of a Distinguished Faculty Award. During the nomination process, a student commented, "Dr. Foster brings a plethora of knowledge, experience, and commitment to the forefront when instructing his students…I know of no other faculty person who deserves this coveted recognition more than Dr. Foster."
Foster began teaching for Excelsior College in 2008 and currently teaches terrorism, counter-terrorism, and the capstone in the Master of Science in Criminal Justice program. He is also an adjunct professor in the Department of Criminology, Law and Society at George Mason University, and is lead multidiscipline engineer for the MITRE Corporation in the Social, Linguistic, Behavior Science Department. In addition, he has co-authored notable research and engineering project publications. He earned an undergraduate degree in psychology and both a master's and a PhD in criminology and criminal justice from the University of Maryland, College Park.
Foster has worked for the public and private sectors on a range of domestic and international security issues. In 2009, he was deployed to Iraq as an intelligence community social scientist where he planned, designed, gathered, and analyzed operationally relevant social science-based research in Baghdad and Anwar Province. His work there served to increase the effectiveness of U.S. Army non-lethal operations and earned him the Department of the Army Superior Civilian Service Medal.
Foster brought that experience back to Excelsior students, enriching their education with his expertise. He went on to help build the Master of Science in Criminal Justice program. As a result, students receive a quality learning experience grounded in theory and concept and tied to real-world situations and workplace environments. In return for his interactive discussions and true-to-life concepts, Foster always receives great evaluations and high praise from students.
In 2016, Foster became Virginia's youngest winery owner, opening Mountain Run Winery, a rustic farm winery in Culpeper, Virginia.