Nuclear Cybersecurity: Supply Chain Management Webinar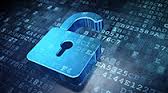 On August 22, 2014, the National Cybersecurity Institute hosted a webinar on "Nuclear Cybersecurity: Supply Chain Management".
The webinar addressed the following issues:
Supply Chain Management Program
NEI 08-09 App. E11 System and Services Acquisition
System Development Life Cycle Management
Breach Example of Non Conforming Cyber Security Standard
Cyber Security Procurement Standard
Current Design Modifications: Cyber Security Augmentation
Industry Guidance (NIST)
The webinar was presented by Scott Crider who is currently an Associate with Booz Allen Hamilton. Mr. Crider is an experienced Cyber Security Professional with 15+ years of professional experience, with most recent comprehensive experiences within the Nuclear and Bulk Power Utilities, Clinical Information Systems, and Pharmaceutical/Biotechnology Industries. As an Associate, Mr. Crider drives out new Business Development opportunities, serves as a Program Manager, and is a Nuclear and Bulk Power Utility Cyber Security expert with focused understanding of utility cyber security and critical infrastructure.