Upcoming: 'The Nyquist Leadership Series: The Real Costs of Cyber Ignorance'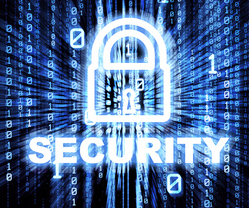 The Nyquist Leadership Series explores New York State's most pressing contemporary challenges through the eyes of its most prominent government, education, and industry leaders. The series honors the late Ewald B. "Joe" Nyquist, a civil rights leader and former New York State Education Commissioner who played a key role in efforts to desegregate New York schools. The "visionary author" of Excelsior College, Nyquist fought to extend quality educational opportunities to learners of all ages.
On Tuesday, February 23, Excelsior College will host influencers from throughout the Capital Region at the Albany International Airport Observation Deck for the leadership series event, The Real Costs of Cyber Ignorance. Sponsored by Excelsior College's School of Business and Technology, and the National Cybersecurity Institute. The event will detail the key internal and external risk factors facing organizations including the financial and reputational costs at stake. Panelists from academia, the private sector, government, and law enforcement, will explore a number of important issues, such as:
building and maintaining an educated and adaptable cyber security workforce;
establishing an effective monitoring and reporting organizational structure; and
creating an informed cyber culture across all levels of organization.
Join us to learn more about every executive's cyber responsibilities.
Agenda:
12 pm: Registration and lunch
12:30 pm – 1:30 pm: Panel
Host:
Dr. Jane LeClair, COO, National Cybersecurity Institute.
Moderator:
Susan Arbetter, Albany-based State Capitol Correspondent and News & Public Affairs Director for WCNY Syracuse Public Television
Panelists:
Andrew Hurd, Faculty Program Director, Excelsior College
Deborah Snyder, Deputy Chief Information Security Officer, New York State
Don Wheatley, Information Technology Director, Price Chopper Supermarkets
Jeff Wilson, Director of Information Services, Assurance and IT Security and Information Systems Security Officer (ISSO), Albany Medical Center
The event hashtag is #NyquistSeries.