Webinar: Why CISO?
The best defense against ever-present and rising cyber threats and attacks is a well-trained cyber workforce. Our cybersecurity training portfolio covers the skills you need to get from the foundational level to expert level of cyber professional.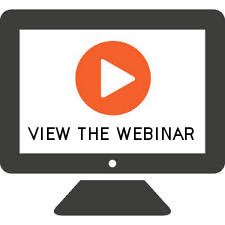 NCI's professional training programs will help you increase or enhance your current cybersecurity skills or prepare for a new career through training or preparation for certification. Our cybersecurity training not only prepares you for industry-recognized certifications, it also provides you with the means to truly comprehend what you'll learn through real-world examples and expert instruction. All NCI courses will be offered face-to-face.
Watch this webinar to learn more about what the C|CISO certification is about, what it covers, why it is important, job titles that would look for this certification, and the structure of the exam.
This webinar was presented by Robert Hotaling. Robert is the Chief Information Security Officer of Cengage Learning, a publisher of print and digital information services for the academic, professional and government agencies around the world. With over 18 years of experience in Information Technology he has worked extensively on a global basis. He has extensive experience with SOX, PCI, FERPA and GLBA. Robert has developed and executed the security strategies for several multi-billion dollar organizations. Before joining Thomson Learning as the CISO, he was the Director of Business Systems and Communications for Prometric. He was responsible for designing and implementing security and communications networks for contact data centers centers in twelve countries. He has an MS in Information Technology from The Johns Hopkins University and a BS in Management from The Pennsylvania State University.