Cyber Security for Small Businesses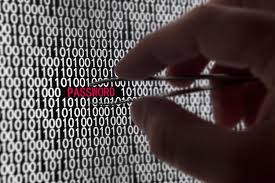 On September 18, 2014 the National Cybersecurity Institute (NCI) hosted a webinar on "Cyber Security for Small Businesses".
The webinar touched upon many of the hot cyber concerns for small businesses including current cyber threats, what hackers want and why, how to create strong passwords, and the importance of website security.
The webinar was presented by Carolyn Schrader who is the founder of Cyber Security Group, Inc. that provides corporate services including vulnerability assessments, awareness training, in addition to the development of policies and procedures. Schrader has years of experience in business management, cyber security and information technology. Prior to launching Cyber Security Group, Schrader was instrumental in rapidly growing a high tech company with Fortune 100 clients where she managed a state-of-the-art data center and implemented a number of security measures to protect high-profile clients' confidential information.  Schrader holds a degree in Economics from the University of California, Berkeley. Carolyn Schrader is also a fellow at the National Cybersecurity Institute (NCI).