Webinar: Cybersecurity and Food & Agriculture
On December 18, the National Cybersecurity Institute (NCI) hosted a webinar on "Cybersecurity and Food & Agriculture".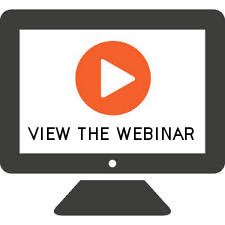 Technology persistently evolves. With that evolution, people, businesses, and governments fall prey to acts of cybercrime and terrorism. The Department of Homeland Security (DHS) has labeled the Food and Agriculture industry as one of the 16 national critical infrastructures. Overtime, criminals and terrorists have utilized cyberspace to attack people, businesses, and governments (directly and indirectly). Now we have to take into account that perpetrators will attack the Food and Agriculture industry through cyberspace and advanced technologies. This webinar focused on the issues the Food and Agriculture industry currently faces in addition to how cybersecurity fits into the equation.
This webinar is part of a new series entitled "Critical Infrastructure" that covers the topics featured in NCI's Volume I and II of "Protecting Our Future: Educating a Cybersecurity Workforce".
The webinar was presented by Christina Cooper. Christina is a cybersecurity professional in Maryland. She has experience in data center operations and security, cybersecurity policy, cybersecurity awareness, information security (InfoSec) office development, and risk and vulnerability analysis. She is a speaker, an entrepreneur, and a board member for the International Systems Security Association (ISSA) in the Maryland area. She holds a BA in Business and Economics from Ursinus College and a certificate in Project Management from Villanova University. Christina holds numerous certifications, which include Certified Ethical Hacker (CEH) and Security+. Christina is also pursuing her Master of Science in Cybersecurity at the University of Maryland University College (UMUC).