Webinar: Cybersecurity in Transportation
On September 9, 2015, the National Cybersecurity Institute (NCI) hosted a webinar on "Cybersecurity in Transportation".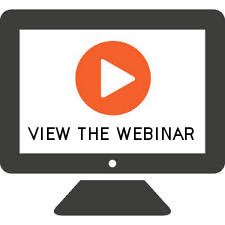 Technology and globalization have led to radical changes in transportation systems. Software improves the functionality of devices and systems through the internet of things (IoT), but at the same time increases the system complexity and vulnerability.
Despite some efforts much needs to be done to keep up with the technological changes. Rise of the shared economy and the arrival of driverless automobiles and aerial vehicles will bring even more challenges. Regulations fail to catch up.
This webinar is part of a new series entitled "Critical Infrastructure" that covers the topics featured in NCI's Volume I and II of "Protecting Our Future: Educating a Cybersecurity Workforce".
The webinar was presented by Dr. Kin F. Wong. Dr. Wong is a General Engineer in the Engineering and Research Division, Pipeline and Hazardous Materials Safety Administration, U. S. Department of Transportation. Dr. Wong has an extensive career in research and development in chemical processes and products with the Stauffer Chemical Company prior to entering public service. He served as project engineer at the Office of Toxic Substances at the U.S. Environmental Protection Agency, responsible for overseeing the risk assessment of human exposure and impact on the environment. He joined the Department of the Interior later as the Program Manager for Environmental Technology at the U. S. Bureau of Mines, managing a multi-million research program on the remediation of acid drainage in coal and metal mining. In 1997 he moved to Department of Transportation's Office of Hazardous Materials Safety focusing on special permits and research on risks and safety in the transportation of hazardous materials. Dr. Wong holds a B.S.E. degree summa cum laude from Arizona State University, and a MS and Ph.D. from University of Illinois, all in Chemical Engineering. He has published widely in scientific journals on safety and was cited in Who's Who in the West and the American Men and Women of Science.