Webinar: Why HCISPP?
The best defense against ever-present and rising cyber threats and attacks is a well-trained cyber workforce. Our cybersecurity training portfolio covers the skills you need to get from the foundational level to expert level of cyber professional.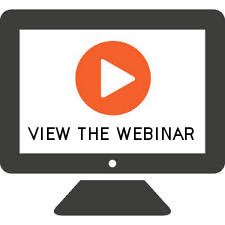 NCI's professional training programs will help you increase or enhance your current cybersecurity skills or prepare for a new career through training or preparation for certification. Our cybersecurity training not only prepares you for industry-recognized certifications, it also provides you with the means to truly comprehend what you'll learn through real-world examples and expert instruction. All NCI courses will be offered face-to-face.
Watch this webinar to learn more about what the HCISPP certification is about, what it covers, why it is important, job titles that would look for this certification, and the structure of the exam.
The webinar was presented by Marco Polizzi. Marco is an Authorized (ISC)² Instructor & Safe and Secure Online Presenter . He has more than 20 years of diverse leadership experience as a clinical/administrative leader, educator, AHCA Licensed Healthcare Risk Manager, and Healthcare Cyber Security Practitioner (HCISPP).
He provides professional services as a Healthcare Information Security and Privacy Practitioner and coordinates the processes involved in managing general liability, risk exposures and cyber security for the healthcare industry. He is also responsible for the oversight and direction of an organization's quality assurance programs, which involves medical, IT/IS staff peer reviews, patient care systems enhancements, quality improvement initiatives, regulatory compliance (HIPAA/HITECH), Healthcare Information Security and Privacy Awareness and Education Series.
He is currently the President of Delta Cyber Security Systems, LLC. He also serves as the Secretary at the FBI Citizen Academy Association Tampa Division. Additionally, he is the Director of Operations of Perfusion.com, INC.