Social Media and Law Enforcement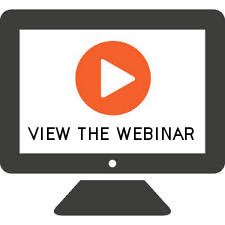 On May 26, 2015, the National Cybersecurity Institute (NCI) hosted a webinar entitled "Social Media and Law Enforcement."
While the use of technology grows as both a resource for law enforcement to educate and as an outreach tool, it is also a source for criminals to obtain private information through open sources such as Facebook® , Twitter™, and blogs. Terrorist groups are using social media to reach multinational audiences in order to spread their ideology, target disenfranchised youth, and encourage domestic terrorism. During the webinar, attendees learned more about the challenges and the ways local, county, and state law enforcement have used social media as an education and crime fighting tool to combat terrorism in their communities.
The webinar was presented by Bray Barnes. Barnes founded Security Evaluation and Solutions Group, LLC (SESG) to meet a critical homeland security need: specialized services in education and training, emergency management preparedness and planning, and intelligence analyst training. A U.S. Army veteran who served in the Vietnam War, Barnes has nearly 40 years of legal and law enforcement experience. Most recently, Barnes served as member of the U.S. Department of Homeland Security (DHS) Cyber Focus Group, as an adjunct professor and course developer for the Homeland Security degree program at Ocean County College (NJ), and as a member of the institution's Presidential Leadership Team.
Before arriving in academia, he served as director (Senior Executive Service) for DHS, and during the tenure of President George W. Bush, Barnes was nominated and appointed to the Juvenile Justice Commission. He is a graduate of the New Jersey State Police Academy, earned a Bachelor of Science and Master of Science degrees from the City University of New York, John Jay College of Criminal Justice, and a Doctorate in Jurisprudence from Seton Hall University School of Law. Bray is also a fellow at the National Cybersecurity Institute.