What is a "Depth" in the School of Liberal Arts?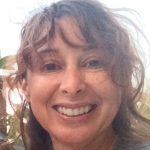 If you are a student in Excelsior's School of Liberal Arts (SLA), you have probably heard the expressions "depth", "area of focus" and "major". Yet, you may not be clear on what these academic terms mean. This is the first installment in a three part FAQ series to explain some of the terminology used in SLA:
What is a Depth?
A depth is a concentration of 12.00 credits, with at least 3.00 of those credits at the upper level in a specific subject area. The credits completed for a depth generally fall into the overall credits required for the degree.
Who is required to complete a depth?
All students in the BA and BS Liberal Arts degree programs are required to complete two depth areas. In the BA degree, both depths must be in arts & sciences subjects. In the BS degree, one depth can be in an applied professional area. Depths are not required for students pursuing a major.
How do I decide on a subject for a depth?
We recommend building upon a subject where there is a foundation.  For example:
Scenario #1:  Student has 6.00 lower level credits in history. To complete a depth in history, student would need 6.00 additional credits in history with at least 3.00 credits at the upper level.
Scenario #2: Student has credit in a number of different subjects to include communication, psychology, and sociology, but no real focus beyond 3.00 credits in any particular area. Student can choose to build upon any of these areas, which would require 9.00 more credits with at least 3.00 credits at the upper level.
Are depths listed on my official record?
Depths are an internal degree requirement, noted only on your academic plan for purposes of showing whether they have been completed or not.
If you have further questions about the depth requirement, please contact your advisor.
Tomorrow: Area of Focus