Write To Persuade With New OWL Resources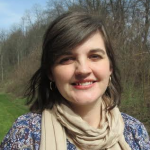 This month, the Excelsior College OWL released a brand new learning area: Argument & Critical Thinking. This new learning area provides top to bottom support for writing argumentative or persuasive papers. The area features comics, a logical fallacies interaction, sample papers, two series of videos, and other multimedia features to make learning about argument and critical thinking in college writing more fun and engaging.
Even if you aren't writing a formal argumentative paper, there are resources in this new area that will help you become a stronger, more flexible writer, no matter the situation.
The Modes of Persuasion section explains important rhetorical concepts, such as ethos, pathos, and logos, and explains how understanding these strategies—and knowing when to use them—will help you no matter what you're writing. The Argument and Digital Writing section shows you how to make engaging and persuasive PowerPoints, Prezis, and as well as projects like photo essays.
The Finding Topics section features exercises that can help when you are stuck choosing a topic, and the extensive Logical Fallacies area will help you learn to avoid poor logic in both your own writing and the sources you find when writing papers with sources.
And, if you need help in making good decisions about using evidence and sources in general, the Using Evidence section features examples of sources, explains how to use them effectively, and provides helpful checklists to allow you to check your sources for credibility and check to ensure you are using your sources well. For example, did you know it is best to avoid too many quotes from sources and to take advantage of paraphrasing? This new area of the OWL will tell you all about this and more.
Ultimately, reviewing this new area is going to help you better understand the flexible nature of writing. There's a meme in the Argument & Critical Thinking area that says it all: "What if I told you there is no one right way to write?" It's important to learn there are usually no right answers when it comes to writing.
Writing well depends upon the situation, to whom you are writing, and what your goals are. You are going to be expected to write using a particular form and style for a lab report and a completely different form and style for a traditional essay, or a presentation, or a blog. The list goes on. The key thing is to remember the rhetorical tools in the OWL can help you as you tackle some difficult writing tasks. The new Argument & Critical Thinking area of the Excelsior College OWL offers some exciting new support and is available 24 hours a day, 7 days a week from your computer, tablet, or phone.