Portfolium
Get noticed. Connect. Discover.
Use your experience and coursework to showcase your skills in an ePortfolio!
What is Portfolium?
An interactive resource that allows students and alumni to have a digital repository to creatively compile and showcase their educational and work-related skills, accomplishments, and experiences.
Why use Portfolium?
With this free resource students and alumni have the opportunity to:
Feature chosen projects, papers, presentations, resumes, and more
Leverage multimedia, including images, files, external links, and videos to support a visually rich visitor experience
Share collected work and achievements with faculty, graduate schools, prospective employers, and other entities via a unique URL
Reflect on personal, academic, and intellectual growth
Connect with fellow Excelsior students and alumni
Network with 3,000+ companies
Search through thousands of job opportunities
How do I use Portfolium?
A step-by-step guide to getting started
Create an account or log-in using the MyExcelsior Login option:
The first time you login, go to your setting section
In settings, add Photo & Cover Image by clicking the camera icon
Scroll down to 'Tagline' under your name for personalization
Scroll down to the section where you may link your social media or personal webpage if you like
On the left of the settings page you will see additional options for updating your profile
Update Profile Section. Your Portfolium has two sections: Profile and Portfolio.
Add and edit basic information, such as your introduction, education, and experiences. (You may choose the modules you'd like to add by selecting from the options.)
Add work samples or artifacts. When selecting "add" or "edit" a section, the panel slides out on left. Save changes!
Select "Add Project' in upper right. Here you will be given a step-by-step guide on completing your project.
Publishing Your Project: You'll see the privacy setting and you may control this for each project. Selections include: Everyone, Portfolium users, only you, or only your connections. "Only Me" provides you a link to share with anyone you would like to view this piece of work.
Live Help: Reach the Portfolium support team via the blue question mark in the lower right corner.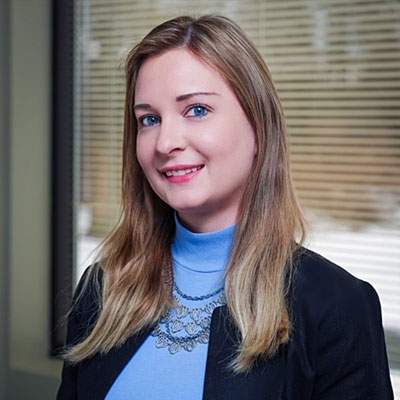 Connect with Us for Personalized Career Coaching
Tammy Spenziero
Director, Career Readiness Center Homepage
Mon – Fri: 8:30 am – 5:00 pm ET