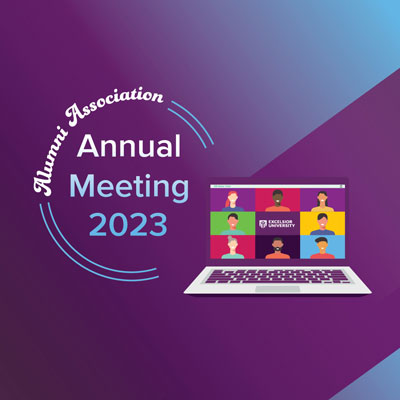 Alumni Association Annual Meeting
All alumni are welcome and encouraged to attend the Alumni Association's annual meeting on Wednesday, July 12, at 8 p.m. ET. This meeting will be held online.
Register for the annual meeting HERE.
Hosted by the Alumni Leadership Council (ALC), this event serves as the annual meeting of the Excelsior University Alumni Association. This is a great opportunity for Excelsior alumni to meet the elected members of the ALC, hear updates about the University, learn about new and upcoming alumni programs, and congratulate the recipients of the 2023 Alumni Awards.
Questions? Email alumni@excelsior.edu.
We look forward to seeing you there!