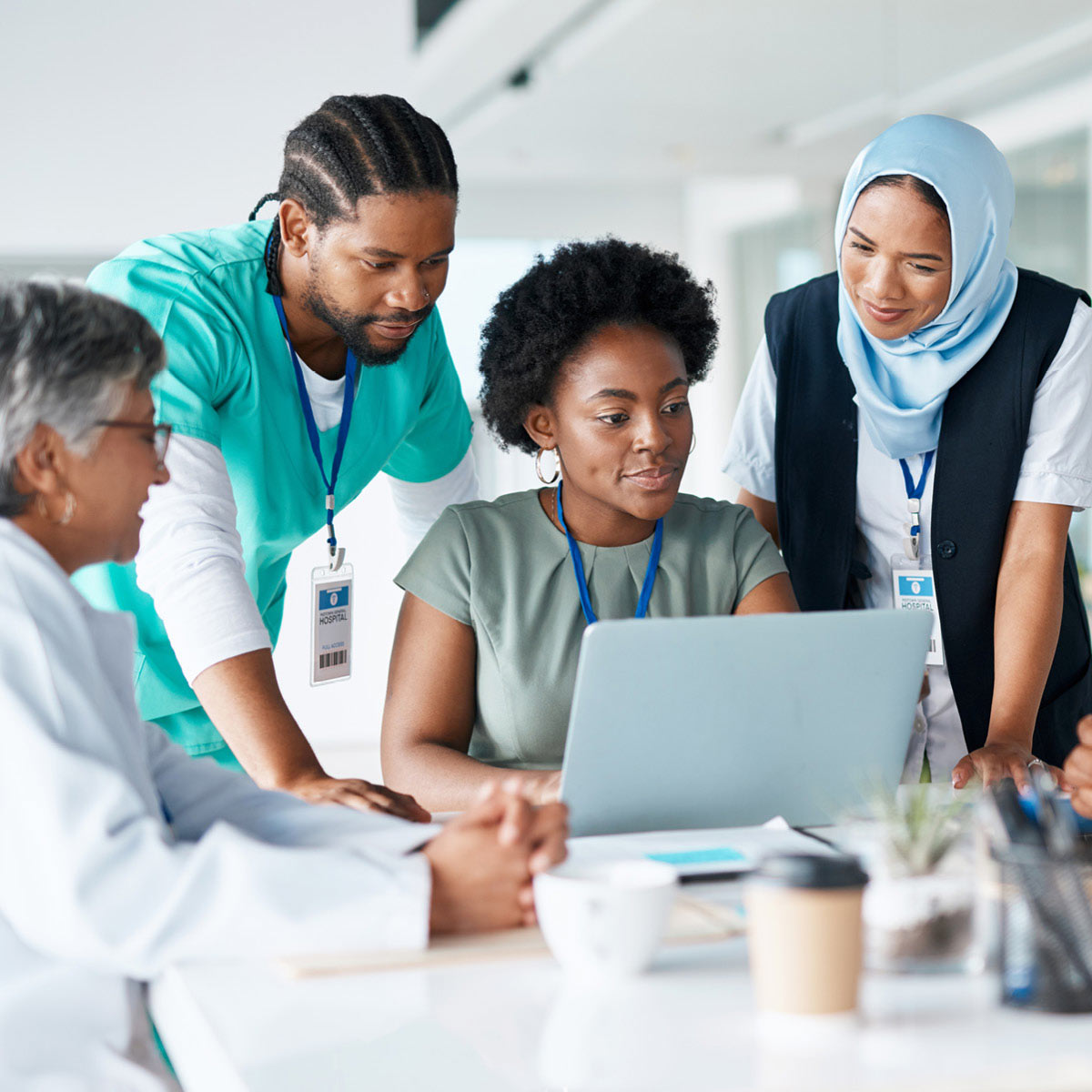 Annual Nursing and Heath Sciences Educational Institute Conference
Excelsior University's Annual Nursing and Health Sciences Educational Institute provides an opportunity for nursing and health sciences individuals to share success stories and provide a forum for information sharing, informal networking, and formal education opportunities. This conference is held online.
Target Audience:
Nursing and health sciences students, faculty, leaders, clinical practice partners, nursing clinical leadership, allied health educators, allied health practitioners, and healthcare industry partners.
Theme and Topics:
This year's theme is Finding Moral Courage in a Challenging Healthcare Environment.
Topics and speakers for the conference include:
It's Your Time: Finding Moral Courage in a Challenging Healthcare Environment by Denetra Hampton, MHSA, BSN, RN
DEI as a Form of Social Justice by Daniel Pascoe Aguilar, PhD, MDiv
Other topics to be addressed by presenters are:
Learning in a Disruptive Healthcare Environment
Learning Lessons from the Past to Best Utilize Informatics in Patient Care
Utilizing Simulation to Foster DEI Skills in Academia
We will also showcase an Excelsior University graduate's capstone presentation:
First Do No Harm: The Problem with Using Lights and Sirens
Continuing Education Credits:
Albany Medical Center is accredited as a provider of nursing continuing professional development by the American Nurses Credentialing Center's Commission on Accreditation.
This learning activity will be awarded a maximum of 5.25 Continuing Nursing Education contact hours.
The activity is joint provided with Excelsior University and Albany Medical Center.
Registration Information:
Registration is free to all participants. The event will be hosted on a web-conferencing platform called Accelevents.
This is a virtual event and attendance of the entire conference is required to obtain continuing education contact hours.
Once registered, you will be provided with a link to join the conference. You will be able to use a laptop, tablet, or phone to access the conference.
Register today by clicking this registration link and completing a short registration form.
To cancel your registration, or if you have any questions related to the conference, contact Nancy Bellucci, co-chair, at nbellucci@excelsior.edu.