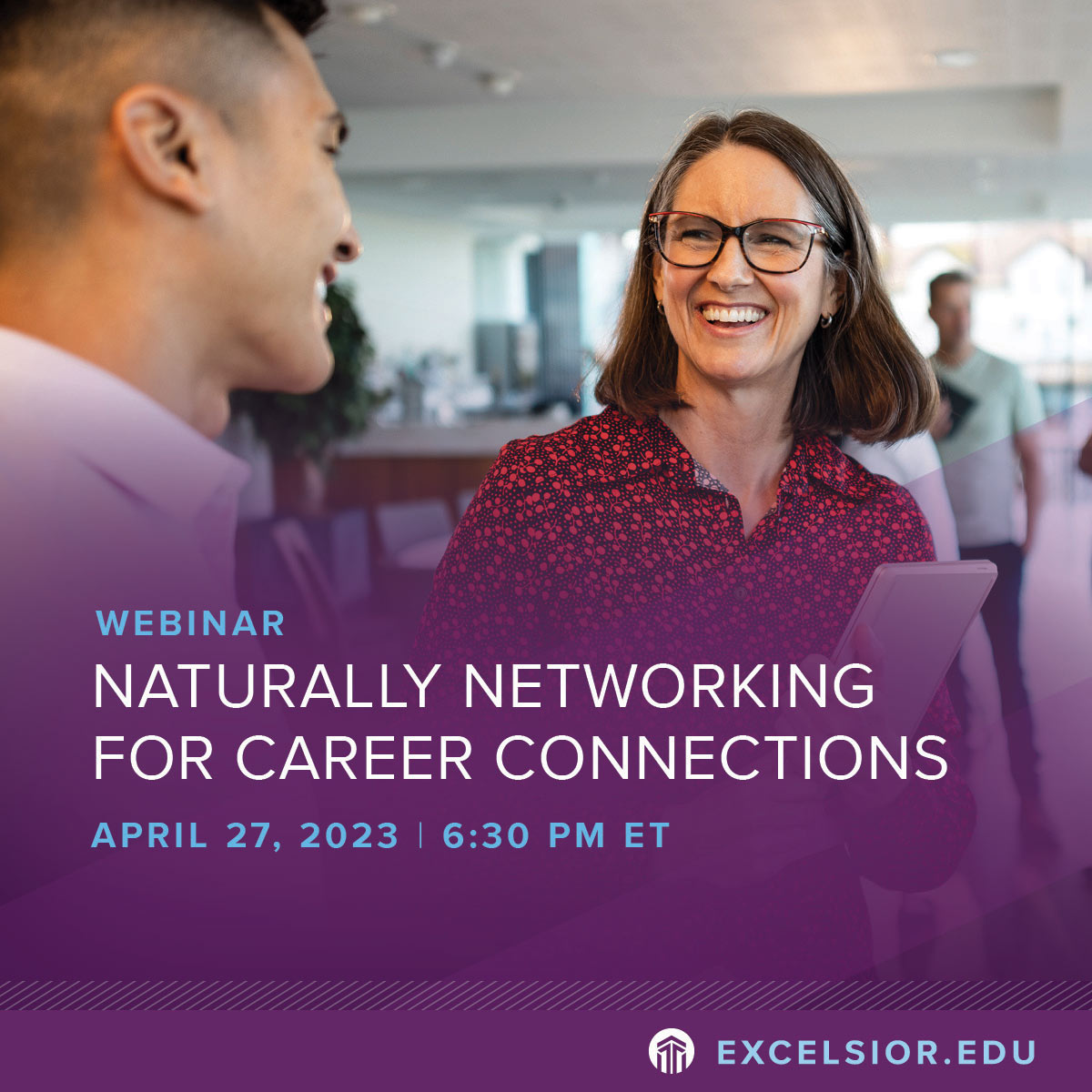 Career Readiness Center and Alumni Webinar Series: Naturally Networking for Career Connections
Looking for new and exciting ways to leverage connections and build your network? Join us for the second installment in the Career Readiness series on Thursday, April 27, at 6:30 p.m. ET. Learn ways that Excelsior University's Career Readiness Center, Center for Social Justice, and Office of Alumni Engagement can help connect you with people and places that match your professional interests and unique personality.
Tammy Spenziero, director of the Career Readiness Center, will explore topics related to introversion and extroversion, and how these human personality traits can play a key part in building connections. Pamela Jimenez, program director for the Center for Social Justice, will share ways members of the Excelsior community can interact with and use Excelsior's Communities Hub to maximize opportunities and explore interests. Mackenzie Wright, alumni and development coordinator for the Office of Alumni Engagement, will discuss resources that can be found on Excelsior Connects, the alumni networking platform.
As part of the presentation, the Career Readiness Center and the Office of Alumni Engagement will share experiences and quotes from our alumni. If you are interested in sharing and would like your experience or quote considered for inclusion in the presentation, fill out this form.
Interested in visiting the Communities Hub or Excelsior Connects? Check them out below!
Communities Hub
Excelsior Connects
Questions? Email alumni@excelsior.edu