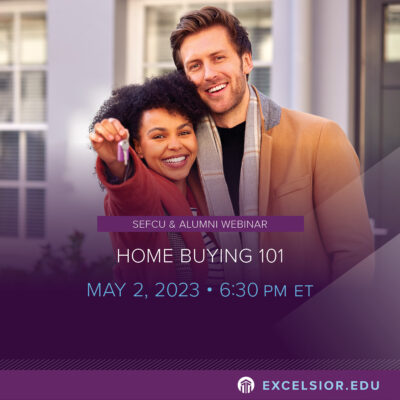 Home Buying 101: SEFCU and Alumni Webinar
Join us on Tuesday, May 2, 2023, for the Home Buying 101 webinar with SEFCU, an upstate New York credit union. SEFCU staff will share tips to help participants become familiar with several elements of home buying, including the roles of the realtor, home inspector, loan officer, buyer, and seller. Webinar attendees will explore the broad impact a home purchase can have on personal finances and identify financial preparation steps needed for success. SEFCU staff will also cover tips related to the property, the transaction, and the move, as well as advantages/disadvantages of home buying.
For any inquiries, email the Office of Alumni Engagement at alumni@excelsior.edu.