Faculty Program Directors for Graduate Programs
Meet the experts committed to excellence in your graduate program experience.

MBA and MS in Organizational Leadership
Leah Sciabarrasi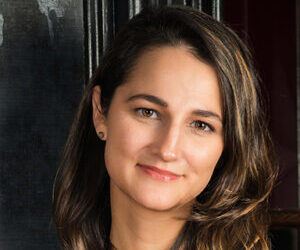 Leah Sciabarrasi, PhD, is the Faculty Program Director of the Masters in Organizational Leadership program, Leadership Certificate, and Data Analytics Certificate at Excelsior University. Some of the work she is privileged to have worked on in her career includes strategic planning, accreditation, K12 partnerships, community engagement, and faculty development. She also consults on accreditation with Buffalo high schools. Before joining Excelsior, Sciabarrasi was the Associate Vice President of Institutional Effectiveness at D'Youville College and the Director of Online Learning and Innovation at Canisius College.

MS in Human Resource Management, and MS in Management
Michele Paludi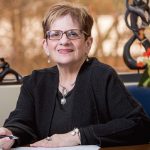 Michele A. Paludi, PhD, is the senior faculty program director for the graduate business programs in the School of Graduate Studies at Excelsior University. She is the author/editor of 54 college textbooks, and more than 200 scholarly articles, book chapters and conference presentations on developmental psychology, psychology of women, workplace violence, work/life integration, sexual harassment, campus violence, gender, and discrimination. Her book, Ivory Power: Sexual Harassment on Campus, (1990, SUNY Press), received the 1992 Myers Center Award for Outstanding Book on Human Rights in the United States. Dr. Paludi served as chair of the U.S. Department of Education's Subpanel on the Prevention of Violence, Sexual Harassment, and Alcohol and Other Drug Problems in Higher Education. She was one of six scholars in the United States to be selected for this subpanel. She also was a consultant to and a member of former New York State Governor Mario Cuomo's Task Force on Sexual Harassment. Dr. Paludi serves as an expert witness in psychology for court proceedings and administrative hearings on sexual harassment, workplace violence and also race discrimination. She has had extensive experience in conducting training programs and investigations of equal employment opportunity issues for businesses and educational institutions. In addition, Dr. Paludi has held faculty positions at Franklin & Marshall College, Kent State University, Hunter College, Union College, Hamilton College, Siena College, and Union Graduate College (now Clarkson University) where she directed graduate certificate programs in leadership and human resource management.

MS in Criminal Justice
Gretchen Schmidt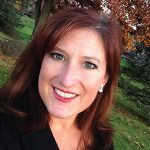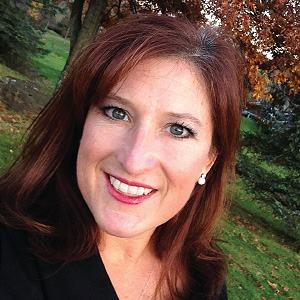 Gretchen Schmidt has been in academia for nearly 20 years. Currently she serves as the faculty program director for the Master of Science in Criminal Justice program at Excelsior. She earned her Juris Doctorate from the University of Toledo College of Law in 1998 after several years in the legal field she determined that she could give back more and make more of an impact on peoples lives through teaching. She went back to school and earned an MSCJ with a forensic psychology concentration and an MBA. As a lifelong learner herself, she truly believes in Excelsior's mission.

Master of Public Administration, MS in Healthcare Administration, and MS in Health Sciences
Anna Zendell
Anna Zendell is a social worker by training. She is currently a senior faculty program director for the School of Graduate Studies, overseeing the Master of Science in Health Sciences degree program. She also teaches regularly for the School. Her areas of interest are developing innovative teaching strategies for our adult learners, particularly working professionals, and supporting family caregivers of older adults and people with disabilities. She is active in her local community on issues of elder care and food insecurity. In her personal life, she enjoys spending time with family and friends, gardening, hiking and all things to do with nature.
MS in Cybersecurity
Kevin Moore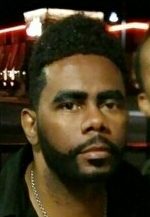 Kevin Moore is the faculty program director for the Master of Science in Cybersecurity program. He has more than three decades of professional and academic experience in the field of IT and two decades in cybersecurity, most recently serving as a senior cybersecurity engineer at GM Financial, where he helped lead the management and investigation of cyber breaches as part of the International Incident Response team. In addition to his significant senior-level professional experience in the field, he has served as an instructor, subject matter expert, and course developer at Western Governors University, American Intercontinental University, and other institutions. Moore is nearing the completion of his Doctor of Information Technology at Walden University, where he is specializing in Strategic IT Leadership and Applied Quantitative and Qualitative Research. He is completing a dissertation on strategies used by small businesses to detect and prevent cybersecurity threats.
MS in Nursing
Bonny Kehm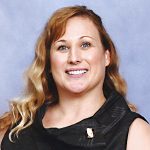 Bonny Kehm is the faculty program director in the baccalaureate and master of science programs for the School of Nursing. She earned her bachelor's and master's degrees in nursing from Webster University, her doctorate in nursing education from Capella University, and her graduate certificate in health care informatics from Excelsior University. She has received several honors and awards throughout her nursing career and has served on the National League for Nursing (NLN) Foundation Scholarships Selection Committee; the Elsevier Education Advisory Board; an NLN Ambassador; and was appointed by the governor of Missouri and, confirmed by the full state Senate, to the Missouri State Board of Nursing. In addition, she is the Board's elected Secretary and serves on the Board's Nursing Education Committee, which regulates and oversees nursing education programs.