Excelsior Graduate Discusses Advantages of Online Cybersecurity Degree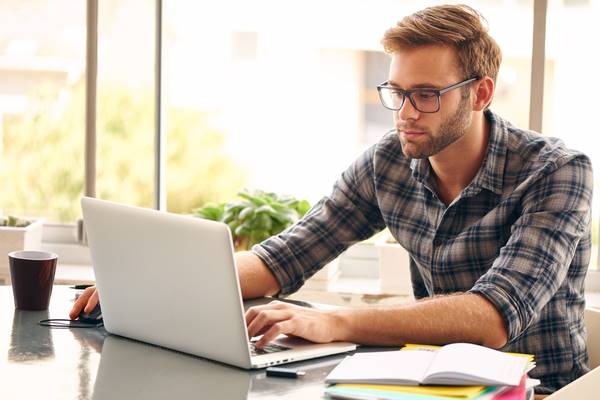 Cybersecurity has become one of the most important career fields in the 21st century. As more businesses and government agencies become data-driven and move operations onto the cloud, protecting sensitive information from hackers is more important than ever.
The job statistics indicate how big the demand has become. The U.S. Bureau of Labor Statistics (BLS) projects a 28% increase in the number of information security jobs across the country by 2026. While a bachelor's degree can get you into the profession, many employers prefer those with a master's degree, according to the BLS.
Online Cybersecurity Degree
Excelsior College graduate Terry Evans has made a living in the field since earning his online Master of Science in Cybersecurity. He is now the CEO of his own company and credits his success to earning an online cybersecurity degree offered by Excelsior.
Evans has earned the following degrees through online programs at Excelsior College:
Master of Science in Cybersecurity (2014)
Master of Business Administration (2012)
Bachelor of Science in Liberal Arts (2009)
Associate in Science in Liberal Arts (2008)
Evans is now CEO of Cybersleuth Investigations Inc. and Lighthouse Business Consulting Services LLC. He recently spoke about some of the key factors involved in achieving success in an online degree program.
Networking
Networking is a big advantage in every degree program. You're surrounded by like-minded people who have the same interests and ambitions. While an online program may strike some as making networking difficult, Evans said that is not the case. "I strongly encourage current students to connect with their peers and professors," Evan said. "Building a solid network while in school will serve to provide a connection to the industry and assist graduates to remain current and cutting-edge.
Evans said peers he met and contacts he made "are as valuable as the degree itself. Keep a spreadsheet of the people you're in contact with. Don't get busy and lose sight of making those networking contacts."
Time Management
Time management is crucial for students in every degree program, but even more so if you are in an online degree program. Evans said most Excelsior College students quickly realize the challenges of balancing work, home life, and school. However, he said time management doesn't mean you have to sacrifice one area over another. Instead, he said, it "involves organizing oneself so that time is equally dedicated and delegated to all of these essential areas."
Evans recommended that students "avoid overwhelming themselves" by trying to go too fast through their education. "Make sure you're balanced," he said. "Reach out to your peers, talk to your family, and stay focused. The No. 1 thing that students fail to do because it's an online school and they're working independently, is getting busy and losing sight of making those networking contacts."
Online Institutions
Like many online students, Evans is an adult student who sought to further his career by earning his college degrees in Excelsior College online programs. "The reason I chose Excelsior was, as an adult, I didn't need a college campus or to be part of a frat house," Evans said. "I wanted professors who got it. Excelsior has a unique deal in that it attracts instructors from across the globe. I've been able to interact with people I'd never otherwise be able to meet."
Evans added, "You can't get that kind of access from a brick-and-mortar school."