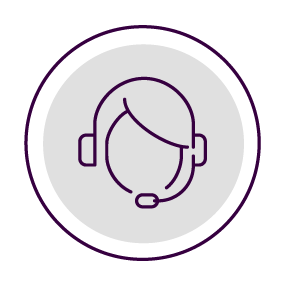 An Admissions Counselor
Can Help You:
Finish your degree sooner | Make college affordable | Create a plan to achieve goals
Fill out our 3-Step form to get started
Advance Your Career with an Online Master's Degree in Management
The interdisciplinary curriculum of the online Master of Science in Management program equips you with the knowledge and skills in managerial practice that you can use on the job today.
Excelsior's unique set of core courses starts you off with the high-level collaborative skills and integrated strategic mindset that top employers are looking for in an MSM graduate. You'll learn with your peers from across our programs and disciplines to begin your graduate education building connections and expanding your worldview in a suite of courses focusing on ethical leadership and strategic talent management.
Courses cover subjects that managers must master to successfully guide direct reports and develop employees, build effective teams, oversee projects, create budgets, handle corporate finances, manage organizational change, solve business problems, and communicate clearly with people at all levels of an organization.
Graduates of this program are prepared to advance their careers as managers, executives and consultants at international corporations, nonprofit organizations and more.
If you've already earned graduate credits in business or management, you may be able to finish your degree sooner than you expect.
The program is accredited by the International Accreditation Council for Business Education (IACBE).
Concentrations
General Business Management, Human Resource Management, Organizational Leadership
Fast Facts:
Among top business career segments, professionals with a master's degree earned 48 percent more per year than those without one (source: BLS)
---
The median annual wage for management occupations is $105,660—the highest wage of all the major occupational groups (source: BLS 2019)
---
MSM holders can be found in careers as diverse as project management, human resources, and business development (source: antioch.edu)
---
Online MS in Management Program Details
Core Courses: 18 Credits
Ethical Leadership
This interdisciplinary course will develop highly effective transformational leaders in their respective professions who formulate sustainable, ethically sound solutions to practical management problems encountered in a complex global environment. You will learn how to set direction and work with multiple constituencies with divergent needs through an ethical lens that includes social responsibility and the intersections of diversity, culture, and environment, and how these differences affect best practices in management in your discipline.
Strategic Talent Management
This interdisciplinary course will enable you to acquire the skills necessary to strategically lead decisively across all functions in organizations, including recruitment and selection of employees, training and development, performance appraisals, health and safety, labor relations, and change management. You will be introduced to leadership and talent management within and across disciplines and apply strategies to the private, public and not-for-profit sectors. This course will integrate legal, management, and social science research with an action learning-based approach to executive-level leadership education. You will have the opportunity to apply these skills through your own disciplinary lens, and will gain an in-depth understanding of how these skills are applied in other disciplines.
Business Communication
Improve your ability to communicate effectively by learning how to write for different audiences, how to create different types of documents, and how to produce verbal and visual presentations. Instruction covers computer-mediated communication, annual reports, management and business reports, methods of inquiry, nonverbal communication, intercultural communication, listening techniques, conflict management, negotiation, meeting management, formal presentations, networking, and interviewing skills.
Global Business Environments
Learn how to assess the impact of an organization's international strategy on future global business opportunities, predict how fluctuating exchange rates affect the productivity of international firms, and propose an international market entry strategy based on a host nation's political, economic, and cultural environments. Course material explores cultural factors in international business, global trade, and investment; measurement and reporting of foreign direct investments; regional economic integration; the global monetary system; exchange rate risk analysis; foreign market entry strategy; imports, exports, and global chain supply management; mixed sourcing strategy; sustainable international development; global marketing research and development; and personnel management.
Organizational Behavior
Take a closer look at organizations from a behavioral science perspective. In this course, you examine the interactive dynamics of formal and informal groups, managerial and decision-making activities, and interpersonal and organizational communication strategies. Topics include: organizational change, stress in the workplace, team conflict and negotiation, employee burnout, motivational leadership, and organizational performance.
Project Management Principles and Application
Become familiar with methods and tools that enable you to successfully initiate, plan, execute, control, and close a project. This course shows you how to anticipate, mitigate, and avoid project risk, manage resources, use different budgeting methods, resolve conflicts, and choose appropriate communication, reporting, and documentation tools.
Strategic Management (Master's in Management Capstone): 3 Credits
In the capstone, you complete a final project that demonstrates what you've learned through strategic analysis and assessment of an organization's internal environment, external environment, and operating environment. You construct a detailed analysis and provide recommendations as to how a company can improve its performance and maximize shareholder value, and then submit a presentation of your ideas to the company's fictional board of directors.
General Business Management
Choose nine credits in management electives that connect to your career goals.
Human Resource Management
Become a skilled human resource manager by learning how to analyze legal requirements in human resource decision making, and apply resource management principles to support organizational objectives in staffing, employee development, labor relations, conflict resolution, compensation, and benefits practices. Choose one course from each of the following three categories:
Staffing and Development
Employee Staffing and Development
Change Management
Total Rewards
Compensation and Benefits
International Human Resources
Employment Law
Maintaining High Performance
Labor Relations and Conflict Resolution
Principles and Practices of Performance Improvement
Conflict Management and Alternative Dispute Resolutions
Organizational Leadership
This concentration helps managers become senior-level leaders who directly impact organizational performance and workplace culture. Study key issues and challenges related to the management of organizational change and learn how to apply leadership strategies to manage conflicts in the workplace. Required subjects are:
Mediation or Theories of Conflict and Conflict Resolution
Leadership
Change Management
Design, implement, and evaluate the efficacy of solutions for complex business problems.
Engage in lifelong learning for professional, career, and personal development.
Lead and work effectively and efficiently in diverse team settings and maintain a high level of performance in a professional business environment.
Communicate effectively and efficiently to various audiences in a timely and professional manner.
Demonstrate leadership and initiative to ethically advance organizational goals and objectives.
Demonstrate adaptability, leadership, mentoring skills, and management in one's chosen career.
Common Careers with an
Online MS in Management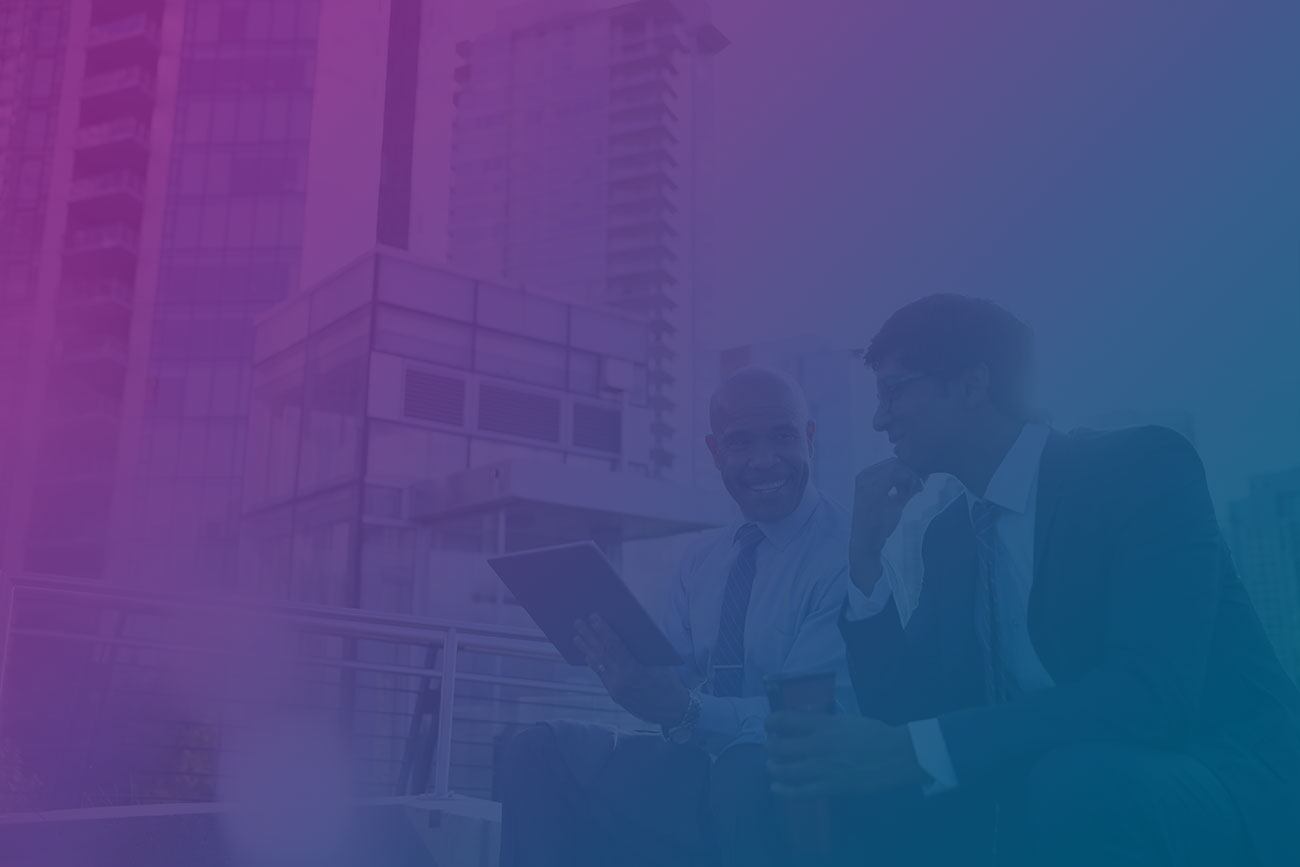 Controller
C-Suite Careers (i.e., CEO, CFO, CISO, etc.)
Director of Digital Marketing
Financial Manager
Human Resources VP
Industrial/ Organizational Psychologist
Explore Common Careers
Career Outlooks
Management Analyst
Recommend ways to improve an organization's efficiency and advise managers on leadership strategies.
Average Yearly Salary:
$93,000
Career Outlooks
Human Resources Manager
Oversee the recruiting and hiring of new staff and consult on strategic planning.
Average Yearly Salary:
$125,000
Career Outlooks
Management Consultant
Work with leadership to assess the company and identify problems, gather information, and implement solutions.
Average Yearly Salary:
$90,888
Career Outlooks
Project Manager
Manage project schedules, staffing, and budget. Guide the work of staff, and serve as a point of contact for the client.
Average Yearly Salary:
$94,500
Previous
Next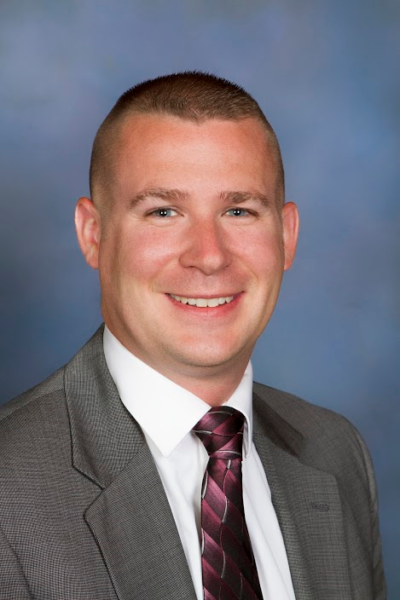 I was missing one crucial, key component to my management style: Education.
Brian White
Master's Graduate

Recognitions & Accreditations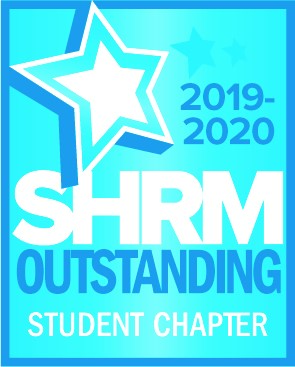 Society For Human Resource Management (SHRM) Student Chapter
SHRM has acknowledged that Excelsior University's concentration in Human Resource Management fully aligns with its HR Curriculum Guidebook and Template. The concentration has achieved alignment renewal through 2025.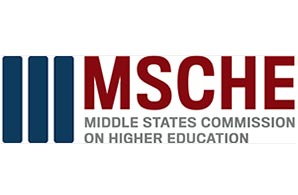 Institutional Accreditation
Excelsior University is accredited by the Middle States Commission on Higher Education, 1007 North Orange Street, 4th Floor, MB #166, Wilmington, DE 19801 (267-284-5011) www.msche.org. The MSCHE is an institutional accrediting agency recognized by the U.S. Secretary of Education and the Council for Higher Education Accreditation (CHEA).
Phase: Accredited
Status: Accreditation Reaffirmed
Accreditation Granted: 1977
Last Reaffirmation: 2022
Next Self-Study Evaluation: 2029-2030
All of Excelsior University's academic programs are registered (i.e., approved) by the New York State Education Department.