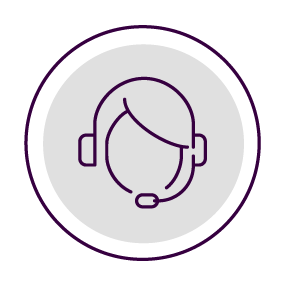 An Admissions Counselor
Can Help You:
Finish your degree sooner | Make college affordable | Create a plan to achieve goals
Fill out our 3-Step form to get started
Advance Your Education and Strengthen Your Career with a BS in Psychology
Psychology is the study of human behavior, thought, and feeling. It is a scientific field with broad application to human concerns and human conditions. Students develop familiarity with a variety of perspectives, including biological, social, and cognitive origins of behavior.
This fully online Bachelor of Science in Psychology program provides students a broad background, including a grounding in scientific principles and ethical practices, that prepare graduates for careers as varied as teaching, social work, sales and marketing, human resources, nonprofit leadership, and community development. Graduates also use their deep understanding of human behavior and motivation to thrive in diverse fields such as health care and personal training, communication, and organizational development.
Fast Facts:
Employment of psychologists is projected to grow 14 percent by 2026 (Source: BLS)
---
Bachelor's degree holders can be found in specialties as diverse as organizational, educational, and social psychology (Source: BLS)
---
The average median psychologist salary is $77,030 (Source: BLS)
---
Online BS in Psychology Program Details
120 credits are required for the Bachelor of Science in Psychology. As part of these credits, for the core component of this degree, a minimum of 33 credits must be earned in the field of psychology, of which 18 must be at the upper level. A minimum GPA of 2.0 is required in the major.
Cornerstone Course
INL 102 Information Literacy
Written English Requirements
Humanities

One ethics course
Two elective courses

Social Sciences and History

Any combination of three social sciences and/or history courses

Natural Sciences and Mathematics

One mathematics course (minimum 2 credits)
One natural science course (minimum 2 credits)
Additional courses

Arts and Science Electives
Applied Professional Credits
Additional Arts and Sciences Courses
Psychology Course Requirements
Core Requirements

General Psychology/Introductory Psychology
Statistics
Research Methods/Experimental Psychology/Experimental Desgn
History and Systems/History of Psychology/Psychological Foundations

Intermediate and Upper-Level

Minimum of one course in each area:

Biological and Physiological Foundations
Developmental Perspectives
Social Influences
Abnormal Psychology
Cognitive Bases

Electives
Psychology Capstone Course
Core Psychology Courses
Introduction to Psychology
This course provides a broad overview of the field of psychology and lays a foundation for further study.  Topics include the historical roots of psychology, psychological research methods, biological mechanisms, influencing psychological processes, human development, cognition and learning, memory, intelligence and intelligence testing, basic theories of personality, psychological disorders, therapeutic approaches, and the role of psychology in everyday life and society.
Research Methods
During this course you will investigate how research is conducted in the social sciences. You will learn research methods and techniques that you are likely to come across in your professional and personal lives. Throughout the course, you will have opportunities to apply the different research methods and techniques that you have learned. Lastly, you will leave the course with an understanding of research methods that will give you the knowledge and skills needed to gather, evaluate, and apply information and research findings.
History and Systems
This course provides an overview of historical perspectives and theoretical developments that have contributed to the modern discipline of psychology throughout the world. Students learn about the major perspectives, including Gestalt psychology, structuralism, behaviorism, psychoanalysis, and cognitive psychology. Students also learn about the psychology of social change and the development of modern psychological branches and applications.
Research and Writing
Students develop a literature review and subsequent research paper in their discipline. The course is intended to demonstrate your ability to understand professional research and the style of writing expected in your discipline.
Intermediate and Upper-Level Psychology Courses
Biological and Physiological Foundations
Biopsychology
This course examines how neurons work individually and together to enable behavior, feelings, and thoughts. Students learn about the structures and functions of the nervous system and how they contribute to the biological bases of behavioral development, perception, learning, memory, cognition, motivation, language, sleep, and psychological disorders.
Developmental Perspectives
Lifespan Developmental Psychology
This course introduces human development as a product of the interactions between individuals and their environment. It examines the development of learning, emotion, personality, and cognition across the lifespan. Students explore, analyze, and present theories and evidence associated with developmental science from conception through death.
Social Influences
Mind, Body, and Health
Students learn the psychology of behavior related to health and fitness, including the influence of stress and lifestyle, physical activity, and diet. Students examine health and fitness across the life-span, as well as how behavior affects health and behavioral changes to improve health outcomes. Students develop a holistic plan for diet and physical fitness for various target populations.
Industrial/Organizational Psychology
Industrial/Organizational psychology is the scientific study of workplace behavior. Learn about the principles of psychology that are critical for the effective functioning of organizations, including recruitment and selection of employees, training and development, motivating employees, performance appraisals, working in teams, healthy work-life balance, leadership, and organizational change.
Abnormal Psychology
Explore the history and models of abnormal behavior, analyze and present theories and empirical research associated with abnormal psychology, and discuss contemporary clinical assessment and treatment. Learn the characteristics of mental health diagnoses and use case studies to demonstrate synthesis of course material, including the effect of mental disorders on family, friends, coworkers, and the community.
Cognitive Bases
Educational Psychology
An overview of educational psychology, you'll examine how people of all ages learn. Topics include social context and socioemotional development, cognitive and language development, sociocultural diversity, approaches to learning, managing the classroom, planning instruction, use of technology in teaching, assessment, and motivation.
Psychology Capstone Course
This is a competency-based, senior-level course designed for advanced students and working professionals to complete their bachelor's degree in psychology. Course content focuses on demonstrating the competencies associated with the psychology student learning outcomes. The capstone requires students to research and connect psychological theory to real-world problems.
Common Careers with an
Online BS in Psychology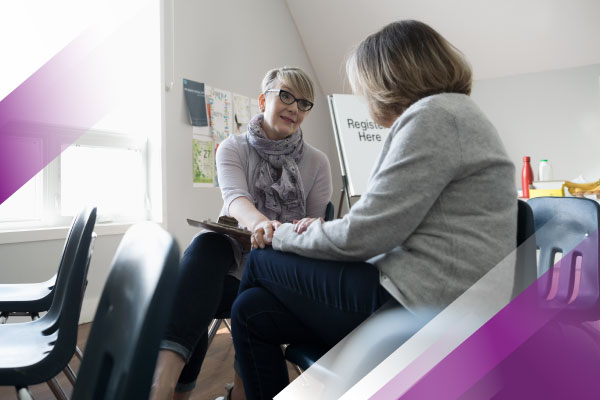 Education
Health
Human Services
Information Technology
Public Affairs
Sales
Service Industries
My psychology degree really taught me how to talk to different kinds of people. Knowing how the human mind works helps me get people to feel comfortable when I'm taking their picture. Excelsior also prepared me to be a business owner. You have to be a self-starter and hold yourself accountable to be successful in online classes, and the same holds true as an entrepreneur.
Stephanie Jump
Bachelor of Science in Psychology, 2016

Recognitions & Accreditations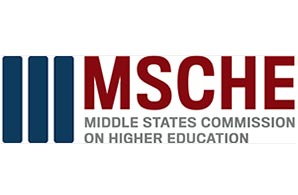 Institutional Accreditation
Excelsior University is accredited by the Middle States Commission on Higher Education, 1007 North Orange Street, 4th Floor, MB #166, Wilmington, DE 19801 (267-284-5011) www.msche.org. The MSCHE is an institutional accrediting agency recognized by the U.S. Secretary of Education and the Council for Higher Education Accreditation (CHEA).
Phase: Accredited
Status: Accreditation Reaffirmed
Accreditation Granted: 1977
Last Reaffirmation: 2022
Next Self-Study Evaluation: 2029-2030
All of Excelsior University's academic programs are registered (i.e., approved) by the New York State Education Department.