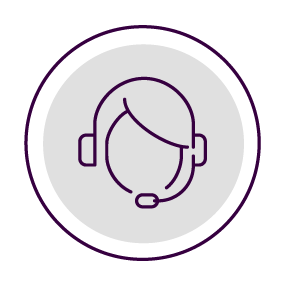 An Admissions Counselor
Can Help You:
Finish your degree sooner | Make college affordable | Create a plan to achieve goals
Fill out our 3-Step form to get started
Expand Your Career Options with an Online BS in National Security
Prepare for a career in foreign relations, diplomacy, intelligence analysis, homeland security, or international logistics with this fully online bachelor's in national security program.
Increase your readiness for the job market by deepening your interdisciplinary knowledge of national security issues and operations, and learning how nation-states leverage diplomatic, military, information, economic (DIME) and other instruments of power to gain strategic advantage in competitive international relations.
This Bachelor of Science in National Security program is especially geared to the background and career interests of military servicemembers and veterans, and civilian employees working for the U.S. Department of Defense or other federal or state government agencies, global corporations, and nonprofits operating in multiple nations with varying social and political climates.
Discover how the United States and other countries evaluate and revise their national security strategy and policies by studying related topics in history, political science, public administration, sociology, psychology, economics, military leadership, and cybersecurity. At the end of the program, you recommend ethical solutions to problems identified in your personal assessment of the national security posture of the United States.
Concentrations
Intelligence and Security Analysis, Topics in National Security
Fast Facts:
28,000 information security jobs are expected to be added by 2026 (Source: BLS)
---
The average contractor working for the Defense Department is paid nearly $200,000 a year, including benefits (Source: marketwatch.com)
---
The benefits of a four-year college degree are equivalent to an investment that returns 15.2% per year (Source: Brookings Institute)
---
Online BS in National Security Program Details
120 credits are required for the Bachelor of Science in National Security. A total of 30 credits must be at the upper level. As part of these credits, for the core component, a minimum of 33 credits must be earned in the field of national security. A minimum GPA of 2.0 is required in the major.
Cornerstone Course
Written English Requirement
Ethics
Humanities
Social Sciences/History
Natural Sciences/Math (must include at least 2 credits in each area)
INL 102 Information Literacy
Core National Security Courses: 15 Credits
Introduction to National Security
This course is situated at the intersection of American politics and international relations, and examines national security policy making and implementation, and the political-domestic and global-interactions that determine grand strategy and security politics in an advanced democracy. Learn about the constitutional authority of the U.S. congress, presidency, and executive agencies (such as the U.S. Department of Defense, Department of Homeland Security, and Central Intelligence Agency) and how they defend national interests.
National Security Ethics and Diversity
Discover your own ethical type as you learn about issues of moral judgment in public service. Take a closer look at case studies of wrongful obedience, loyal dissent, and whistleblowing; accountability and mitigation; human and ecological interventions in foreign and international affairs; and the benefits of diversity and inclusion in government agencies and nonprofit organizations and businesses with a global reach.
Comparative National Security Analysis
This course focuses on complex factors involved with protecting national interests and security. Learn about the economic, geo-political, sociological, and regional cultural factors that drive nations and non-state actors to seek local and international partnerships and/or initiate and engage in conflict. In addition, you study the role of the military in non-combat humanitarian aid, disaster relief, and evacuation operations as you become familiar with the Diplomatic, Information, Military, and Economic (DIME) framework of national power.
War and Peace After the Cold War
Analyze key actors and trends in international relations during and after the end of the Cold War. Learn how cooperation changed to rivalry by studying the Balkans Wars; Islamic fundamentalism and the War on Terror; competition between Russia, China, and the United States; national response to terrorist threats and global health and climate dilemmas; and the role of the United States in world politics and the global economy. Students choose this course or Order and Disorder in the Middle East and North Africa. Pending approval, another international relations course might satisfy this requirement.
National Security Capstone
This course deepens your knowledge of global politics and national security strategy and policy in the United States. Advanced topics include: modern warfare, urbanization and feral cities, ethical dilemmas with terrorism; chemical, biological, radiological, and nuclear weapons of mass destruction; international security and full spectrum operations; economics, politics, and the United States national security budget process; foreign policy; and grand strategy. Assignments include discussion posts, position papers, an annotated bibliography, narrated visual presentation, and final paper.
Topics in National Security: 18 Credits
You select courses with assistance of your academic advisor and with approval of the faculty program director. The topic selected and approved must be a national security topic. Some common topics are foreign language, military leadership, nuclear studies, diplomacy/international relations, cybersecurity, and explosive ordnance (EOD). Students may discuss other topics with their academic advisor.
Intelligence and Security Analysis: 18 Credits
You may fulfill this concentration with the following courses or your academic advisor can help you select courses to satisfy the requirement:
Cybersecurity
Intelligence in National Security
International Economics
Geopolitics of Energy and Global Climate Change
The curriculum requires 53 credits beyond the general education credits (34 credits) and the major requirements (33 credits) that can be satisfied with applied professional and additional arts and sciences credit.
Common Careers with an
Online BS in National Security
Business Analyst
Cryptologist
Cybersecurity Specialist
Diplomat/Foreign Area Specialist
Foreign Language Expert
Government Civilians in Any Field
Intelligence Officer
Logistics Specialist
Military Leaders/Managers
National Security Analyst
Explore Common Careers
Career Outlooks
Foreign Area Specialist
Liaise with foreign militaries operating in coalitions with U.S. forces, conduct political-military activities, and execute military-diplomatic missions.
Average Yearly Salary:
$61,306
Career Outlooks
Intelligence Officer
Work for government agencies assisting operational planning and preventing threats or security breaches.
Average Yearly Salary:
$94,470
Career Outlooks
National Security Analyst
Collect and use data about past events and entities to best predict and prevent national security threats.
Average Yearly Salary:
$82,661
Career Outlooks
Cryptologist
Analyze and interpret data and patterns to decipher and generate encoded signals.
Average Yearly Salary:
$107,310
Previous
Next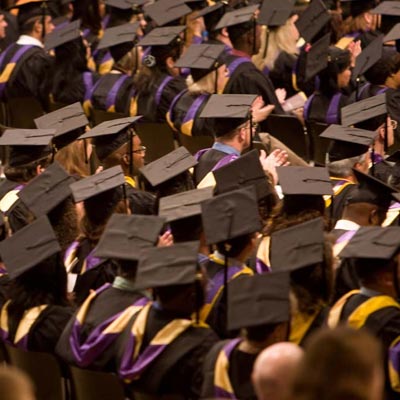 Having a bachelor's degree in my career is going to advance me from where I am now to management.
Erin Potvin
B.S. in National Security, 2018

Recognitions & Accreditations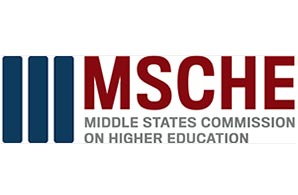 Institutional Accreditation
Excelsior University is accredited by the Middle States Commission on Higher Education, 1007 North Orange Street, 4th Floor, MB #166, Wilmington, DE 19801 (267-284-5011) www.msche.org. The MSCHE is an institutional accrediting agency recognized by the U.S. Secretary of Education and the Council for Higher Education Accreditation (CHEA).
Phase: Accredited
Status: Accreditation Reaffirmed
Accreditation Granted: 1977
Last Reaffirmation: 2022
Next Self-Study Evaluation: 2029-2030
All of Excelsior University's academic programs are registered (i.e., approved) by the New York State Education Department.