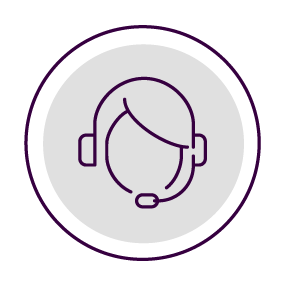 An Admissions Counselor
Can Help You:
Finish your degree sooner | Make college affordable | Create a plan to achieve goals
Fill out our 3-Step form to get started
Prepare to Meet Workplace Demands with an Online BPS in Technology Management
The fully online Bachelor of Professional Studies in Technology Management is a flexible program developed for students who want to build upon their knowledge and earn a bachelor's degree within their technical field. The program puts special emphasis on developing the knowledge, skills, attitudes, and values required for a technical person to meet the demands of today's workforce.
The BPS program provides you with a broad professional foundation in the various functional components of technology and management, as well as with a strong liberal arts base to ensure you have academic breadth needed to adapt to and succeed in an ever-changing world.
Choose from four technical concentrations that provide a broad professional and technical foundation in the various functional components of technology. The goal of the degree program is to foster your ability to apply what you have learned within the degree program, including within your concentration, to the real-world contexts of a technology-based industry.
Concentrations
Electrical Technology, Information Technology, Nuclear Technology, and Renewable Energy Technology
Fast Facts:
Top employers of technology management professionals include computer companies, consulting firms, or business and financial companies (Source: BLS)
---
The average median salary for a Network and Computer Systems Administrator is $81,100 (Source: BLS)
---
A typical BS graduate will earn $1.19 million over their working lifetime–more than twice as much as a typical high school graduate (Source: The Hamilton Project)
---
Online BPS in Technology Management Program Details
If you completed your AAS in Technical Studies at Excelsior University, you can transfer all 60 credits to this bachelor's program.
120 credits are required for the Bachelor of Professional Studies in Technology Management.
Nine upper-level credits required.
Cornerstone Course
INL 102 Information Literacy
Written English Requirement
Humanities

One ethics course
Additional courses

Social Sciences/History
Natural Sciences/Math

College Algebra or Statistics
Natural sciences (3 credits minimum)
Mathematics elective (3 credits)
Must include at least 15 upper-level credits applied to a concentration, and 9 upper-level credits applied to technology management core courses or professional electives.
Professional Core Requirements
Management Concepts and Applications
Sharpen the skills you need to execute the four functions of management (planning, organizing, leading, and controlling) in the workplace. This course introduces the activities involved in strategic management and how to use performance metrics to measure results. Learn how to evaluate an organization's strengths, weaknesses, opportunities, and threats, and how to conduct competitive analysis. Readings and assignments cover manager roles and job responsibilities, leadership models, staffing, and managing change.
Business Leadership
Explore research findings about leadership, leadership practice, and leadership skill development, evaluate leadership behaviors and personal attributes of leaders, and prepare case studies of leaders in organizations. This course balances theory with real-world applications for a practical, skill-building approach to leadership. Topics include: empowerment of followers, teamwork, diversity in the workforce, rewards, conflict resolution, emotional intelligence, and ethics and corporate social responsibility.
Financial Accounting
Do you know how to read a financial statement of a publicly traded company? Does your job require you to report whether you're above or below the budget for the year? Do your company's assets cover their expenses and liabilities? In this course, you learn how to manage budgets, read financial statements, and use accounting principles and processes to make business decisions in real-world settings. Gain experience recording common business transactions for service and merchandising proprietorships, preparing basic journal entries for transactions that affect the balance sheet. Topics include financial statement analysis, accounting information systems, operating decisions, financing, ratio analysis of business performance, and internal control features for cash and accounts/notes receivables transactions.
Introduction to Computers
Increase your knowledge of computer hardware, application software, operating systems, networking, and the World Wide Web. Course material covers topics in information privacy and security, database management, and ethical and legal issues in information technology. Learn how to create documents in Microsoft Word, calculate formulas in Excel spreadsheets, create Access databases, and produce narrated PowerPoint presentations. Become familiar with the business uses of websites, online software services, and social media platforms.
Project Management
Learn the methodologies, tools, and processes used by successful project managers to define, plan, execute, and manage projects. Coursework teaches you how to identify project requirements and develop a project plan that specifies project scope, project features, project staffing, and project deliverables. Study the system development life cycle (SDLC) and project life cycle (PLC), and enhance your budget, scheduling, timeline management, cost and risk analysis, and stakeholder communication skills. Topics include program evaluation review technique (PERT) and the critical path method.
Technology Management Core
Technology and Society
Students consider the causes and impact of technological change and evaluate the implications of technology on society.
Economic Analysis for Technologists
Learn to apply economics and decision theory when evaluating engineering alternatives in planning, developing, constructing, and managing engineering projects.
Introduction to Energy Utilization
Explore how economic, political, environmental, and social implications have affected technological advancements related to energy.
Integrated Technology Assessment
In this end-of-program capstone course of the Bachelor of Professional Studies in Technology Management curriculum, you develop an online portfolio that allows you to reflect on past academic and professional experiences. Working with your faculty mentor, you will compose learning statements, compile appropriate evidence, and create an integrated technology management assessment report. These actions are aimed at helping to prepare you to interview for careers within the industry.
Concentrations (Choose One)
Electrical Technology
Train and prepare for a career in operating, repairing and upgrading electrical technology by building knowledge and practical skills with electrical circuits, electrical systems, and electrical equipment. Learn about the design, assembly, testing, maintenance, repairing and upgrading of electrical circuits, components, and equipment.
Information Technology
Show that you know how to design, assemble, test, and maintain computer circuitry and peripheral hardware, how to analyze and solve a spectrum of information technology problems, and how to use standard IT practices to develop computer-based applications for business or military purposes.
Nuclear Technology
Emphasize that you know how radiation shielding, radiation detection instrumentation, and nuclear processes in nuclear research and power generation facilities are designed, built, operated, and maintained. This concentration affirms your understanding of radiological safety and radiation protection regulations and procedures, and your ability to test and troubleshoot turbines, electric generators, pumps, and other auxiliary plant equipment.
Renewable Energy Technology
This concentration provides foundational knowledge of commercial and residential renewable energy technologies and introduces political and economic influences impacting the renewable energy industry. Coursework covers technical, business, and cultural aspects of renewable solar, wind, water, and geothermal energy technologies.
Professional Component Electives
Earn technology-related credits outside the core requirements.
Six credits must be upper-level credits.
Common Careers with an
Online BPS in Technology Management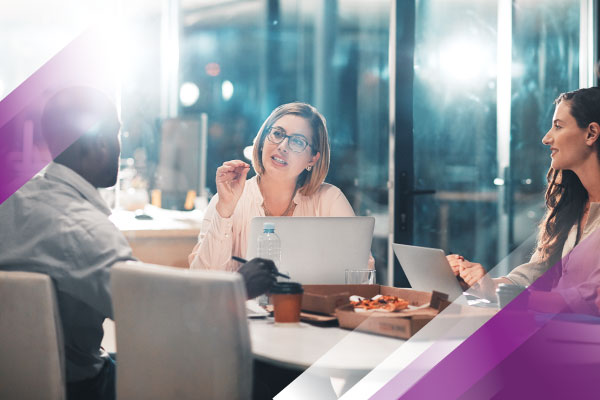 Electrical Equipment Operator
Information Technician
Management Positions
Network Manager
Explore Common Careers
Career Outlooks
Electrical Equipment Operator
Operate equipment, dig holes and set poles, string wire and other maintenance of the electric distribution system.
Average Yearly Salary:
$69,555
Career Outlooks
Information Technician
Install, maintain and repair hardware & software components of the organization's computers.
Average Yearly Salary:
$53,111
Career Outlooks
Network Manager
Manage a company's network team at a company and support every aspect of network systems and subsystems.
Average Yearly Salary:
$84,526
Career Outlooks
Supply Chain Analyst
Use data to recommend new methods for improving the production and transportation of a company's products
Average Yearly Salary:
$77,040
Previous
Next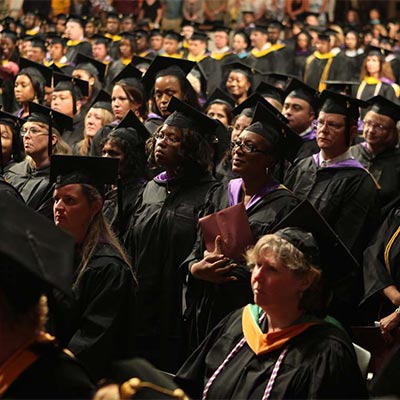 The courses in the Technology Management degree program were related to leadership and management styles and then the technology piece on top of it. It was a lot of cutting-edge technology work.
Jason Glavich
Bachelor of Professional Studies in Technology Management
2015
Recognitions & Accreditations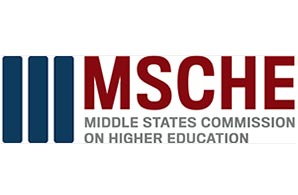 Institutional Accreditation
Excelsior University is accredited by the Middle States Commission on Higher Education, 1007 North Orange Street, 4th Floor, MB #166, Wilmington, DE 19801 (267-284-5011) www.msche.org. The MSCHE is an institutional accrediting agency recognized by the U.S. Secretary of Education and the Council for Higher Education Accreditation (CHEA).
Phase: Accredited
Status: Accreditation Reaffirmed
Accreditation Granted: 1977
Last Reaffirmation: 2022
Next Self-Study Evaluation: 2029-2030
All of Excelsior University's academic programs are registered (i.e., approved) by the New York State Education Department.