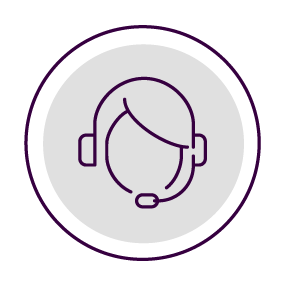 An Admissions Counselor
Can Help You:
Finish your degree sooner | Make college affordable | Create a plan to achieve goals
Fill out our 3-Step form to get started
Lead Strategically and Decisively with a Master's in Human Resources Management with an Emphasis in Diversity and Technology
Our online Master of Science in Human Resource Management with an Emphasis in Diversity and Technology program gives you specialized knowledge to lead organizations through complex challenges associated with all functions of human resources, including recruitment and selection, training and development, performance appraisals, health and safety, labor relations, and communications, especially with a distributed workforce.
Gain practical knowledge you can use right away as you develop professional experience through a curriculum based on legal, management, and social science research and with an emphasis on diversity and technology.
This flexible, online program is especially developed for professionals who want to contribute to the success of organizations by improving the performance, motivation, satisfaction, health, and well-being of distributed staff. This degree program focuses on engaging and retaining employees to drive organizational performance and value for the organization's stakeholders.
Fast Facts:
The median annual wage for human resources managers was $116,720 in May 2019.
(Source: bls.gov, May 2019)
---
Demand for recruiting professionals has jumped by 63 percent since 2016.
(Source: business.linkedin.com)
---
HR professionals often progress to higher levels in an organization—and a career in HR can lead to a position as CEO.
(Source: SHRM.org)
---
Online MS in Human Resource Management with an Emphasis in Diversity and Technology Program Details
An Interdisciplinary Approach to Ethical Leadership
This course helps develop effective, transformational leaders who formulate sustainable, ethically sound solutions to practical management problems encountered in a complex global environment. You will learn how to work with multiple constituencies through an ethical lens that includes social responsibility, diversity, culture, and environment.
Strategic Talent Management in a Complex World
This interdisciplinary course teaches you the skills to lead decisively across all facets of an organization including employee recruitment, training and development, health and safety, labor relations, and change management. You'll have the opportunity to integrate legal, management, and social science research with an action learning-based approach.
Data Driven Decision Making
This course provides a solid introduction to statistical theory and practice. You will learn how to research a current issue and interpret statistics in your chosen discipline and also explore how professionals from other disciplines utilize data to make decisions. Gain a deeper understanding of statistics, hypothesis testing, linear regression, and statistical testing with Microsoft Excel.
Business Communications
This course focuses on the development of clear written communication and oral presentation skills. You will examine a variety of techniques, formats, and processes for sharing organizational information, and explore the use of audiovisual and electronic media to enhance the quality of presentation and communication.
Employment Law
This course explores the way legislation directs and regulates the relationship between an employer and employee. In addition, this course will address legal issues in non-profits and entrepreneurial firms. Students will also learn how to investigate complaints properly, as well as engage in preventative measures for harassment and discrimination.
Employee Staffing and Development
Learn key principles and practices in staffing and employee development. Focus on the interdependence of effective organizational performance with proper staffing including recruiting, and proper assessment of personnel and employment training involved in human resource management.
Organizational Behavior
Take a closer look at organizations from a behavioral science perspective. In this course, you examine the interactive dynamics of groups, managerial and decision-making activities, and communication strategies. Topics include: organizational change, stress in the workplace, team conflict and negotiation, employee burnout, motivational leadership, and organizational performance for remote and non-remote employees.
Virtual Training and Development
Learn the principles of facilitating training programs in a virtual environment. We will address adult learning principles involved in the design of virtual training, strategies for engaging employees, the use of training methods for synchronous and asynchronous learning, and ways to assess the effectiveness of the training program.
Virtual Team Management
Learn best practices for managing virtual and global teams. We will address conflict management, performance issues, knowledge sharing, and data analytics for virtual teams. You'll examine a variety of telecommunication networks and tools to establish connectivity as well as to provide organizational policies and procedures, email, and interactive meetings.
Human Resource Management, Diversity and Technology Capstone
This capstone course provides you with opportunities to define, analyze, and apply human resource theories and models to resolve complex organizational problems. You will apply the advanced theoretical and practical knowledge attained throughout your master's program and demonstrate your understanding through analysis as well as the integration of communication and leadership skills.
Common Careers with an
Online MS in Human Resource Management with an Emphasis in Diversity and Technology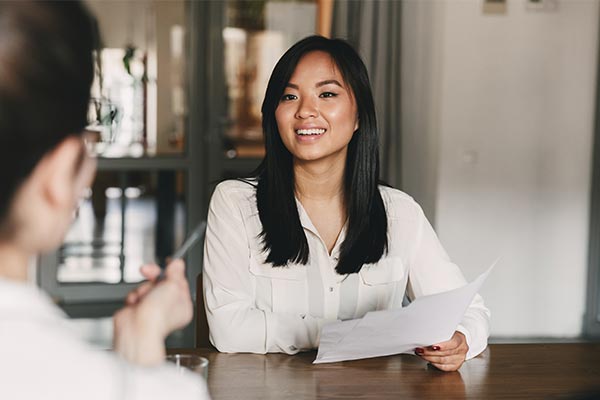 Human Resources Manager/Director
C-Suite Careers (i.e., CEO, CFO, CISO, etc)
Compensation Manager
Training and Development Manager
Executive Recruiter
Explore Common Careers
Career Outlooks
HR Director
Plan, lead, and develop, the policies, activities, and staff of an HR department, ensuring implementation of the mission and talent strategy.
Average Yearly Salary:
$133,660
Career Outlooks
Training and Development Manager
Identify training needs in an organization, and design, plan, and implement programs, policies, and procedures to fulfill them.
Average Yearly Salary:
$120,000
Career Outlooks
Executive Recruiter
Be the link between candidate and company—filling senior positions, advocating for candidates and making connections.
Average Yearly Salary:
$105,831
Career Outlooks
Compensation Manager
Direct an organization's pay structure. Monitor market conditions and regulations to ensure pay rates are current and competitive.
Average Yearly Salary:
$127,530
Previous
Next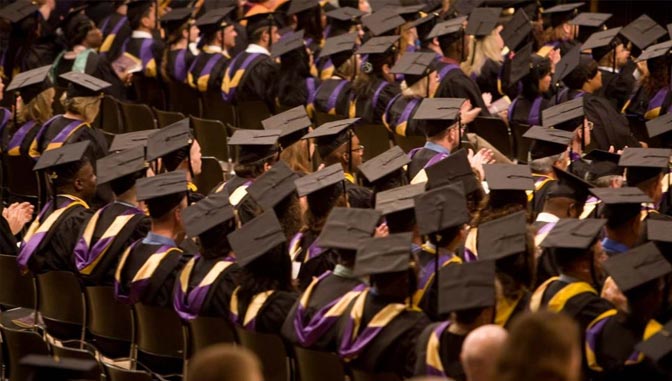 When comparing online education paths, like Excelsior College, to the large nationally known university I attended, my journey has been superior and exceeded my expectations by far.
Merideth Sweeney
Master's Graduate, 2021

Recognitions & Accreditations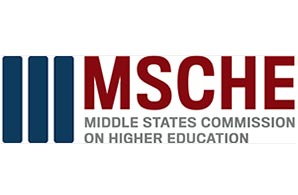 Institutional Accreditation
Excelsior University is accredited by the Middle States Commission on Higher Education, 1007 North Orange Street, 4th Floor, MB #166, Wilmington, DE 19801 (267-284-5011) www.msche.org. The MSCHE is an institutional accrediting agency recognized by the U.S. Secretary of Education and the Council for Higher Education Accreditation (CHEA).
Phase: Accredited
Status: Accreditation Reaffirmed
Accreditation Granted: 1977
Last Reaffirmation: 2022
Next Self-Study Evaluation: 2029-2030
All of Excelsior University's academic programs are registered (i.e., approved) by the New York State Education Department.